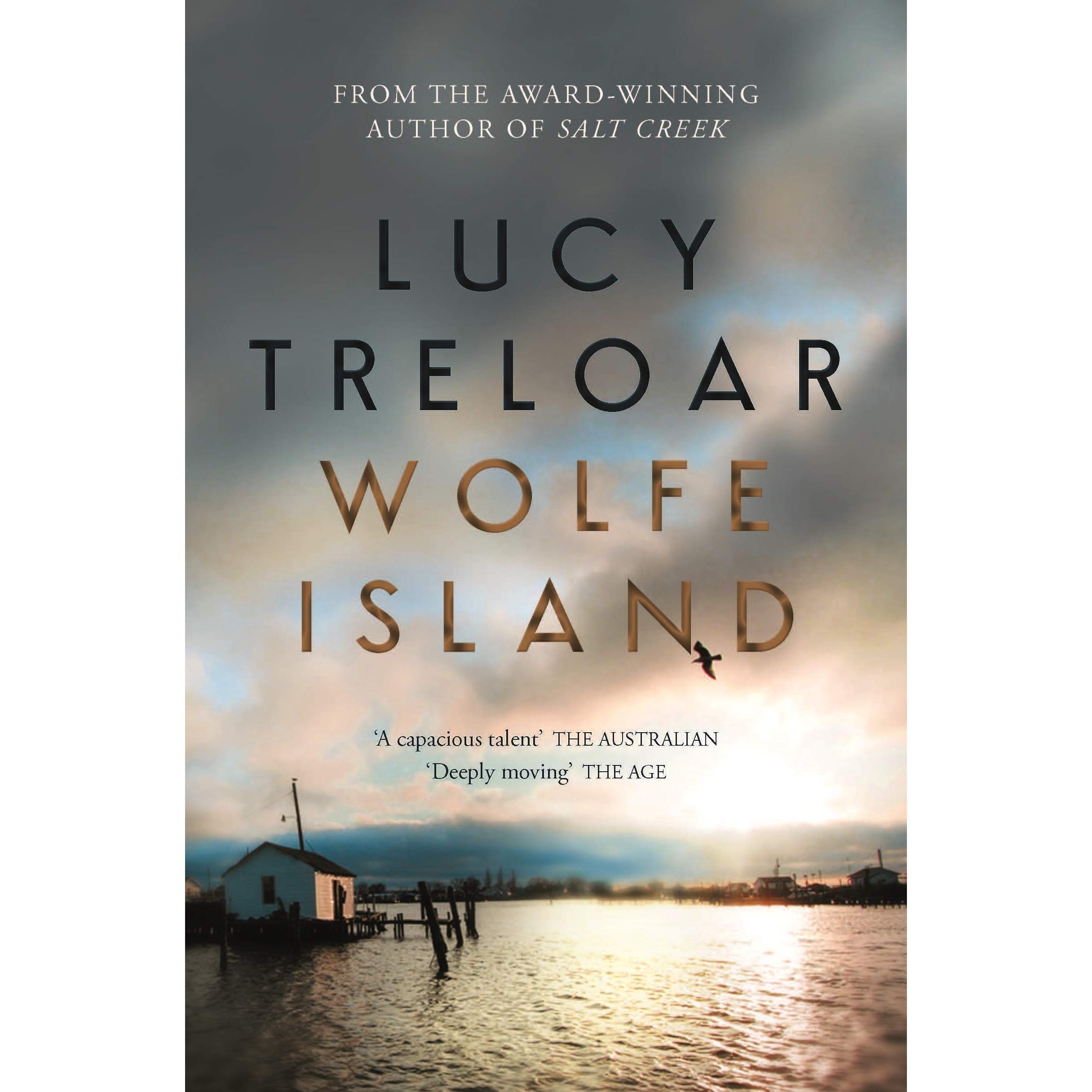 I've vowed to read more. All of this (cold, cold) winter and now into spring, I've spent many hours in the comfy chair knitting and watching British crime. Enough. I've made a decision; it's time to read. I mean, really read, consistently. More new releases, more Australian writers. And more women. Thus Wolfe Island, the second novel by award-winning Melbourne writer Lucy Treloar.
Salt Creek, Treloar's debut, was a historical novel set in the first half of the 19th century in the Coorong of South Australia. Wolfe Island is set a few years into the future, when low-lying land is being lost to the rising seas of the anthropocene.  The island is an imaginary place set in the real Chesapeake Bay in the US. Kitty Hawke, the last resident, lives a solitary life with her wolfdog Girl, patrolling the edges of her shrinking, sinking realm of marsh, shore and derelict houses. She's fiercely independent, solitary, taciturn. A difficult woman? She's also an artist, and her  sculptures – made from natural and found objects – she retrieves on her daily walks – are sought after by collectors.
Kitty wasn't always alone. She maintains tenuous links with her husband Hart and daughter Claudie, with a couple of friends. Like all the other islanders, these people live on 'the main'. Her son Tobe is dead.
One night her solitary life is disturbed.  A small boat arrives. It contains her teenage grand-daughter Cat, Cat's handsome boyfriend Josh, and two strangers, Luis and his little sister Alejandra. It doesn't take Kitty long to realise that Cat is pregnant: that Luis and Alejandra are 'runners', hunted by sinister law enforcement agents: and that they are all in big trouble. With the violent, unstable world outside Wolfe Island coming closer, it's time to leave. They make the perilous journey to a border station so that Cat and her new baby, with Luis and Alejandra, can begin their a new life, in freedom.
But then, after Kitty's done all she can for the young people, she has to get home. And it's winter…
This novel is currently my top pick for customers looking for a literary novel. I tell them, think of Emily St John Mandel's Station 11 or Cormac McCarthy's The Road, only different. Lucy Treloar's writing is precise, poetic and intensely lyrical. I lingered over her descriptions – the island world of marsh, shore, sea and marginal land; the badlands of ruined houses and farms; the scary little towns and settlements – all beautifully realised. But not slow or indulgent; the writing turns sharp and powerful it needs to, to show brutality, menace and danger. Suspense and action are layered with memory and history and meditation.  Wolfe Island is beautifully told, utterly believable, moving, memorable, profound. There's so much here to think about. What kind of future are we sleepwalking into? Read it!
Wolfe Island by Lucy Treloar, Picador, 2019, RRP $29.99