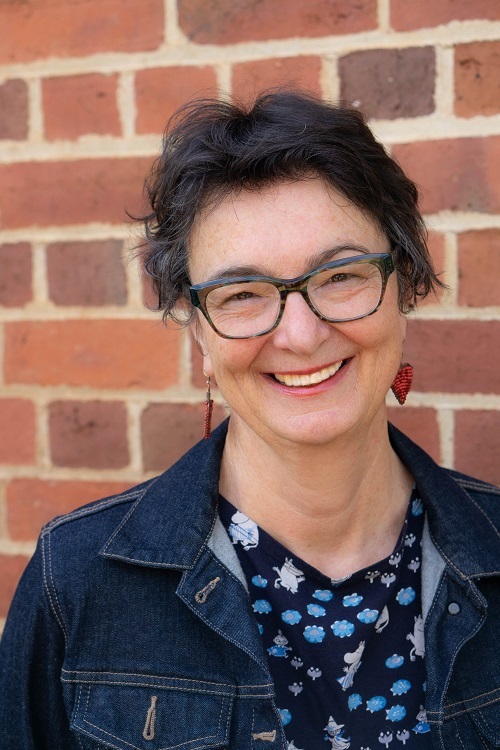 My name is Susan Green.
I've been an art student, a primary teacher, a radio producer, a youth worker, a cook in a childcare centre; I've written copy and educational materials for The Wilderness Society, the local Education Centre and an audio-visual education company. I've taught many creative writing courses and workshops in community settings as well. For over twenty five years I worked as a bookseller and when the pandemic struck in 2020, I retrained as an aged care worker.
I live in Castlemaine in the goldfields area of central Victoria. My husband and I have a grown-up (and amazingly gorgeous and wonderful) son. When I'm not writing or reading, I can be found gardening or walking in the bush, and I'm an obsessive knitter
I started out writing literary short stories for adults.
I won a few awards, including an Age Short Story prize. But somehow, almost accidentally  – and with great enjoyment – I became a children's writer. Now I have 12 children's books – picture story, teenage, junior fiction and one non-fiction – to my name. My first novel for adults, How Bright Are All Things Here, was published in September 2017.
I've been writing since I was 8.
When we were asked our career plans in year 7, I said "Poet"! I wrote and illustrated a children's novel as part of my year 12 art folio. Initially wanted to write and illustrate. But I dropped out of art school and after working for a couple of years, enrolled in primary teacher training. I dabbled in short fiction, and encouraging lecturers sparked my interest so I began to submit stories to competitions. I won a prize in the student newspaper competition in 1982, and then  in 1983, when I won an Age Short Story Award. I concentrated on short fiction until 1987, when The Possum Charmers, a picture story book written in collaboration with illustrator Stuart Billington, was published. After that, I worked with Stuart on another book  – The Great Detective and the Case of Captain Blunderbuss's Secret – and then wrote five teenage romances in a row.
The first four were for the Dolly Fiction series.
The last one, Runaway Girl, which came out in 1993, was for Pan Macmillan's Paradise Point series. My "teen romance" name was Suzanne Lennox; I was advised not to use my real name. Perhaps I was meant to be ashamed of writing these books. Actually, I'm rather proud of them. They're good stories; they're as much about friendship and support between girls as relationships with boys; the girls have interests and jobs and families. And I had to learn, very quickly, how to write a novel.  After Runaway Girl, I stopped seriously pursuing fiction writing for a few years; instead, I enrolled in a graduate diploma in children's literature.
Then in 1996 came The Twins in the Trunk. It's a junior novel with a brave young heroine dealing with two mischievous spirits who don't realise they're dead and are victimising her baby brother. It's set in a small country town rather like my hometown of Castlemaine.

In 1996, there was also another production.  A baby boy.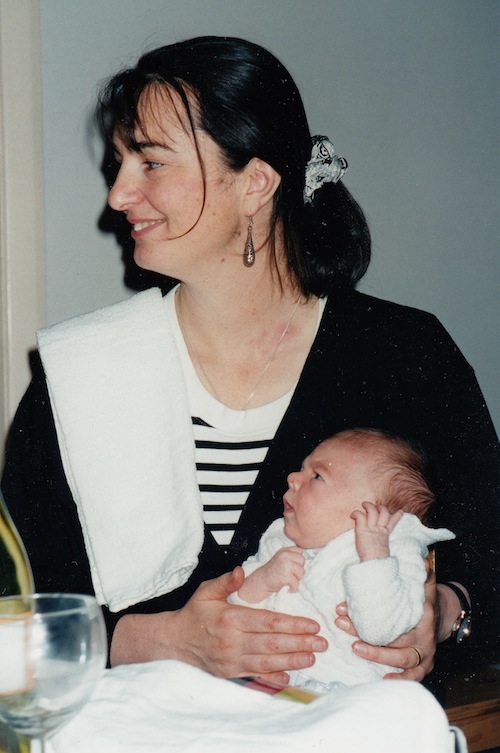 He came early, so I had to finish my book with a newborn in my arms, typing one-handed. I am not sure how I managed to do it.
After a break, my only non-fiction book so far was published.
It's part of the It's True! series published by Allen&Unwin, and it's called Fashion Can Be Fatal. It was great fun to write and research, and it was reasonably successful. They even translated it into Chinese and Korean. Who would have thought?
In 1998, with my husband and son, I moved in with my parents.
My father had cancer and Parkinson's; the move enabled mum and dad to continue living at home. I combined part time work with looking after a young child and assisting my mother to care for my father. Then, after dad died and my mother became ill and eventually disabled, I became her carer. They were difficult and rewarding years for all of us. I retreated into a giant fantasy novel – around 150,000 words of dragons and prophecies and mysterious gifts and dark spells. It took around 4 years to complete, but that fictional world was not really my natural home and that's probably why my editor rejected it.
The fantasy novel had been all-consuming and difficult. A labour, and in the end, not exactly of love – more of duty. I felt that after working so long and producing so many pages, I just had to finish it. A rejection is always, difficult. But I was freed up to do something different. Something fun. Something spooky and Victorian and mysterious…
I began Verity Jones and the Sign of the Seventh in late 2007.
I didn't know it at the time, but it's sometimes defined as the 'Gaslight' genre. For the manuscript-in-progress, I was awarded a Varuna Fellowship. Varuna, the Writer's House was the Katoomba home of  Eleanor Dark, author of The Timeless Land, which was given to the nation by her son Mick as a retreat and resource for Australian writers. That time being a writer in the Blue Mountains made all the difference. I became excited about writing again. I gained an agent.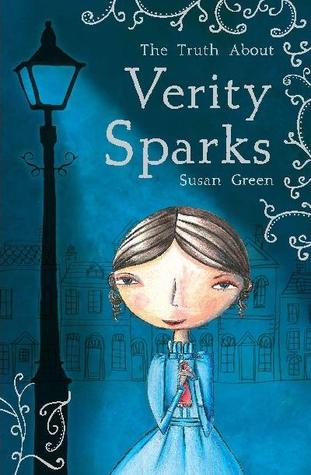 It wasn't an overnight success, however, but The Truth About Verity Sparks (much better title!), sold well and was awarded Honour Book in the CBCA awards in 2012. The picture below shows me with the Hon Kate Ellis MP at the presentation  ceremony in Adelaide.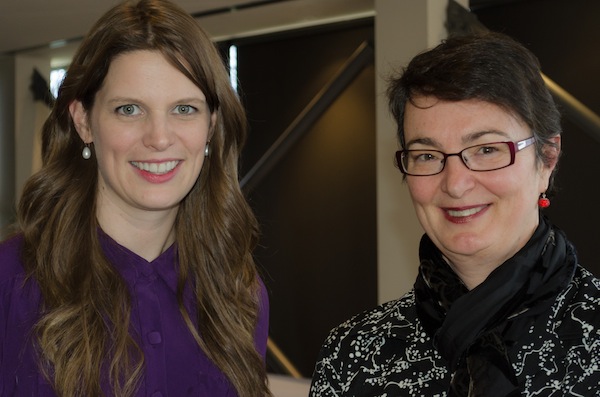 I was delighted to get such a positive response to Verity. One of the loveliest experiences was an invitation to a school book club in Ballarat. The students treated me as an honoured guest, creating a Victorian era nook in the library complete with armchair, side table and lamp with flowers and a tea-set. They'd made little posters and cards for me – tea and biscuits – and lots and lots of interested questions. It was the first time I'd really personally connected with my young readers –  they were fans! –  and it's a treasure of a memory.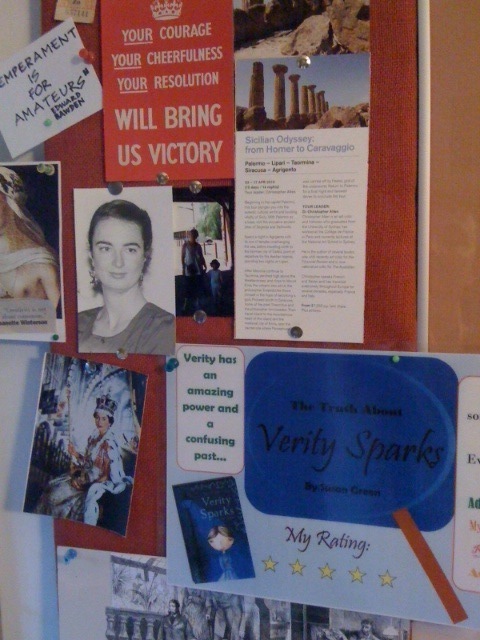 The second book, Verity Sparks Lost and Found, was released on May 1st 2013. A third installment, Verity Sparks and the Scarlet Hand, was published in August 2015. In it, I achieved my ambition of bringing Verity to my historic Victorian goldfields hometown of Castlemaine. It's partly set at Buda, home of gold- and silver-smith and entrepreneur Ernest Leviny and family. I enjoy mixing fact in with my fiction, and I've used the Leviny family in the plot.
Verity Sparks and the Scarlet Hand was highly commended in the Sisters in Crime 2016 Davitt Awards. This is me having a fan girl moment with bestselling author of Big Little Lies, Liane Moriarty.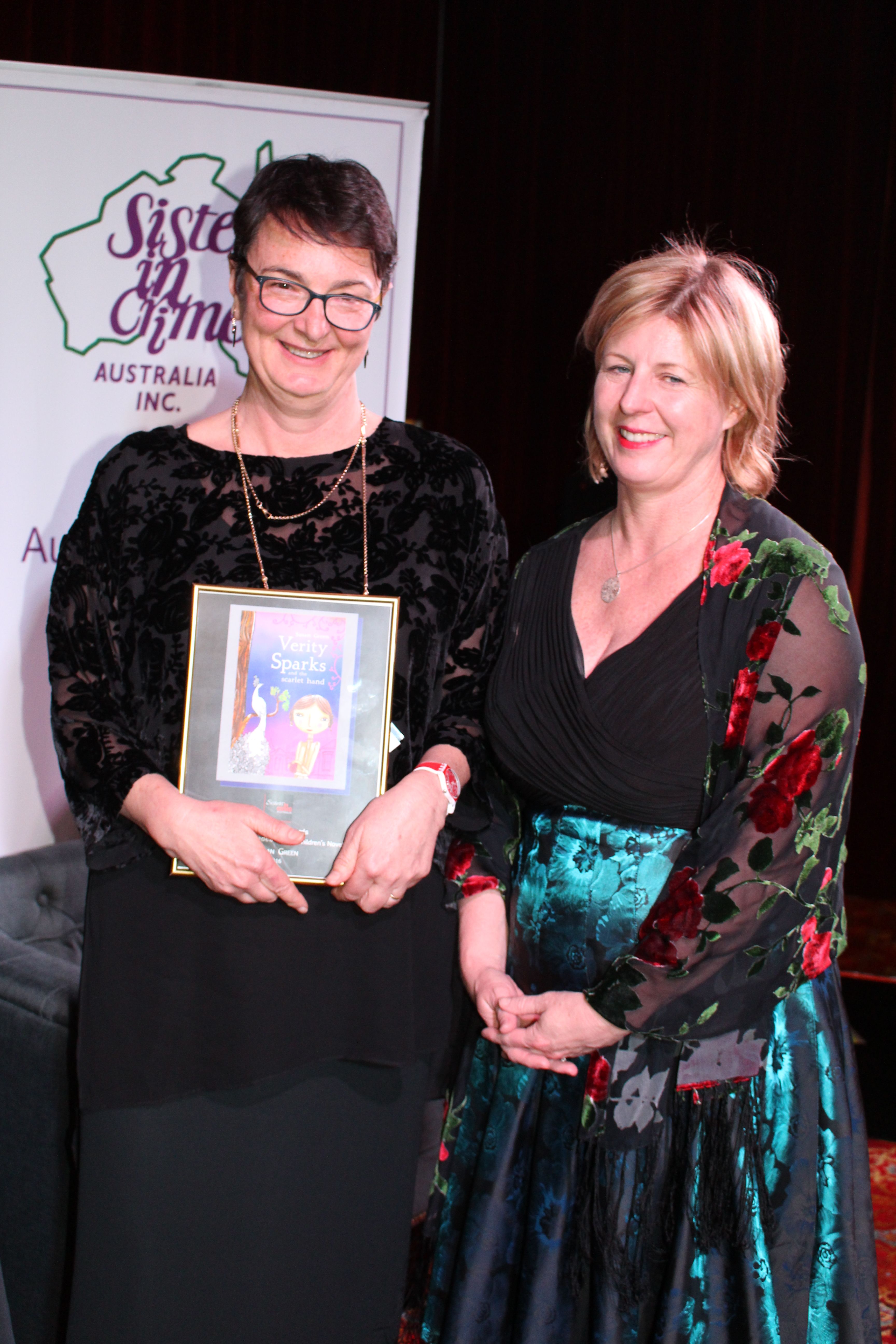 My Verity books have led to a some lovely opportunities. I was a participant in the Bendigo Writers Festival three times, spoke at the Museum of Democracy at Eureka and had many invitations to give talks at libraries, schools and writer's groups.
A new novel –  for adults.
I finished the first Verity Sparks novel in 2008, the year my mother died. Then I began working on my first book for adults.  It was a very personal project for me, because I was grieving the illness, decline and death of a beloved mother. In 2011 the manuscript, then titled Anything Worth Keeping, was awarded a Varuna Publisher Fellowship. It took until 2016, and much editing and re-working, to find a publisher. In 2017 Pan Macmillan released it.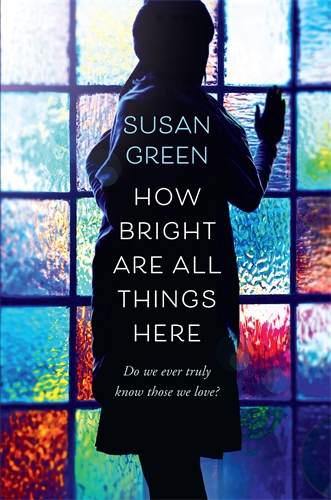 It's about art, love and secrets. It centres on Bliss Henderson and her three step-children Paula, Tom and Anne. Glamorous Bliss has lived a flawed and fascinating life, from country Australia and pre-war Melbourne to the art world of London in the 1950s and 60s. Now in a nursing home, in her last days she's reliving it all. As she excavates her past, secrets emerge. The children, each with their own problems and complications, hover. She wants them to judge her fairly, but how can they?
The question I wanted to ask was, 'Do we ever really know the ones we love?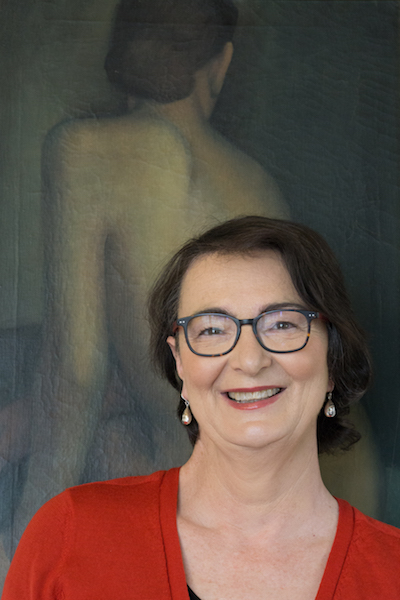 The painting behind me is a student work (painted in the late 1940s) by my father, Douglas Green. It's a part of How Bright Are All Things Here.
I started another adult novel in 2019.
 A sign, or a nudge…
But in 2020…the pandemic. The world changed and like a lot of people during this time, I felt a need to change how I lived my life.  I left the bookshop where I'd worked for twenty-four years and re-trained as an aged care worker. In 2021 I began working three days a week for the local shire council, delivering home care and personal care to clients in Castlemaine and the surrounding district. A bold experiment! It was deeply fulfilling but exhausting work and I'm perfectly sincere when I say that it was a privilege to serve. Unfortunately I became unwell.
While I was recovering, I returned to the adult novel I'd been working on but it felt too grim. The children's novels I'd begun also seemed stale. Almost on a whim I finished a couple of crime short stories; one of them had been sitting there, unfinished, for more than twenty five years. When I sent it off to the Sisters in Crime Scarlet Stiletto awards, it was with a tiny whispered request to the gods of writing. Could they maybe give me a sign? Just a nudge…
I was awarded a runner-up prize in the Body in the Library section for my story Creativity Now!, and felt well and truly nudged. It occurred to me that I could write full time. Though I have a swag of story ideas and unfinished manuscripts, the thought of starting something new and fresh was more appealing. As I write this (July 2022) I've just finished a middle-grade novel called Candleshine. It's got two adorable protagonists – an eleven-year-old would-be chef called Matt and a teenage computer nerd called Dodd – plus ghosts, cybercrime and a genetically engineered dragon called Puff. I loved writing it.
So we shall see what happens…