My name is Susan Green, and I'm a writer who lives in Central Victoria.
I wanted to be a writer ever since I was a child of 7 or 8. So, lucky me. I always tell people that luck's played a big part in my writing career. My first break was certainly due to luck. And also short-sightedness and a crowded train.
It was the mid 1980's. I wrote short stories and poetry and I'd even won a couple of short story prizes, but I'd always wanted to write children's books, too. I just didn't have a clue how to get published, and the pile of manuscripts just kept getting bigger. Back then – no Internet for finding out the latest industry news or updates on competitions, prizes, grants and publishing opportunities. No professional writing and editing courses, either, to help starry-eyed creative types get business-like and practical.
So it was lucky for me that I didn't have my glasses on when I struggled on to a very crowded Bendigo train. I couldn't see a seat. I couldn't really see anything but a blur of passengers, but a nice man tugged my jacket, smiled and patted the seat next to him. We got chatting; he introduced me to his wife; it turned out they lived in Castlemaine, too, and they'd just been to Melbourne to visit their editor at Greenhouse Publications. Their names were Dale Butler and Liz Caffin, and their first book was just about to be released.
"What kind of book?"
"Children's picture story book."
'That's what I want to do!"
And very kindly, the pair of them offered to talk to their editor about me.
It took a few weeks for me to get up the courage to ring, but when I did, she asked why had I taken so long to call? I made an appointment to see her at Greenhouse's Richmond office; she liked one of my stories; she also liked the folio of illustrations from graphic artist Stuart Billington; and not long after that, my first book The Possum Charmers, was published.
Not that it was all a fairy tale. Neither of us knew anything about the publishing industry. We didn't know about contracts. We didn't know to ask questions about format and print run and distribution. Babes in the wood, really. It turned out that Greenhouse were winding down and soon the book was in limbo. Then our editor pitched the idea to another publisher. Unluckily for us, shortly afterwards, they decided to go out of their children's list, and so The Possum Charmers was published in paperback, not widely distributed, no publicity, and it sank fairly quickly.
But…25 years later (is it really that long?) my tenth children's book, The Truth About Verity Sparks, was an Honour Book in the CBC's Junior Book of the Year awards for 2012.
The picture below shows me with Minister for Employment Participation and Minister for Childcare, the Hon Kate Ellis MP (I looked her up on the internet to get all that correct!) at the presentation  ceremony in Adelaide. Kate Constable won the Book of the Year for Younger Readers with Crow Country – a well deserved win. But I just was so happy to have been short-listed – and then to win silver! An amazing honour.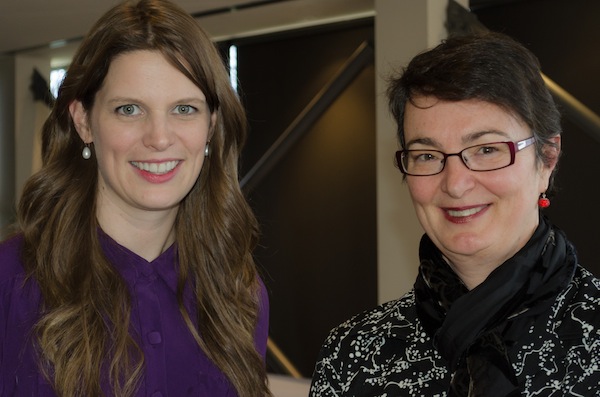 My writing career began in 1983, when I won an Age Short Story Award. Though I started out with short stories for adults, I'd always wanted to write for children, too, and my first published book (thanks to the train conversation) was called The Possum Charmers.  It's a picture story book with fantastic illustrations by Stuart Billington.
After that, I did another picture story book with Stuart – The Great Detective and the Case of Captain Blunderbuss's Secret – and then five teenage romances in a row.
The first four were for the Dolly Fiction series (Is He For Real?, The Worst Best Year, So Hard to Leave You, The Summer People) and the last one, Runaway Girl, which came out in 1993, was for Pan Macmillan.
Then in 1996 came The Twins in the Trunk, a junior novel, and a baby. In fact, the baby came early, so I had to finish my book with a newborn in one arm and typing one-handed. After a long break, my only non-fiction book so far was published. It's part of the It's True! series, and it's called Fashion Can Be Fatal.
Another break, during which I wrote a massive fantasy novel – it weighs about a ton and it's hiding somewhere in my filing cabinet waiting to be turned into something else – and then in 2008 I was awarded a Varuna Fellowship for The Truth About Verity Sparks.  I've also written a novel for adults, called Anything Worth Keeping, for which I was awarded a Varuna Publisher Fellowship in 2011.
The second Verity Sparks book was released on May 1st 2013. It's called Verity Sparks Lost and Found, and it's published by Walker Books.
A third book, Verity Sparks and the Scarlet Hand, will be published in August 2015.
As well as all this reading and scribbling, I've been an art student, a teacher, a radio producer, a cook; I've worked for The Wilderness Society and the local Education Centre; I've been an untrained youth worker and taught creative writing in community settings for nearly ten years. For the past sixteen years I've worked in a bookshop.
When I'm not working or writing, I can be found gardening, walking in the bush, cooking, knitting, or just spending time with my family (including Gus the miniature schnauzer) and friends.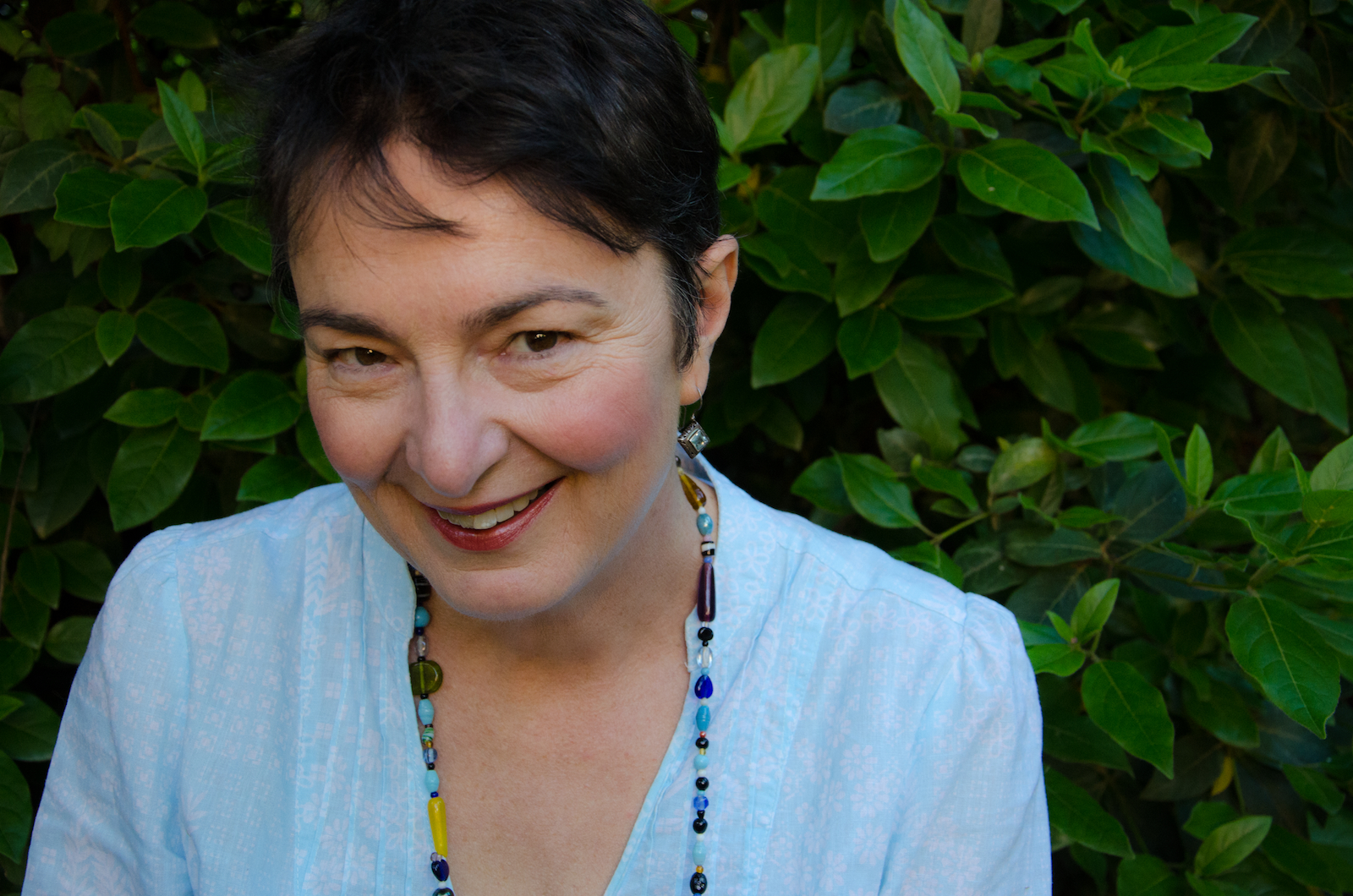 In 2014 I joined the speaker's agency Booked Out – and this is my "official" picture, taken by my husband. If you'd like me to speak at your school (or other venue), please contact them on bookings@bookedout.com.au or web: www.bookedout.com.au