We've just had two delightful Canadian visitors. A retired couple, on a three month holiday. They'd been to Singapore, Hanoi and Seoul before arriving in Perth. Then Adelaide and Melbourne.
And Castlemaine, of course. Why not? In the gold-rush days, it was known as "The Great Centre". As usual, when we drive overseas guests around, we realise again the beauty and history of our lovely little part of the world. But shhh! Don't tell! We don't want too many people here.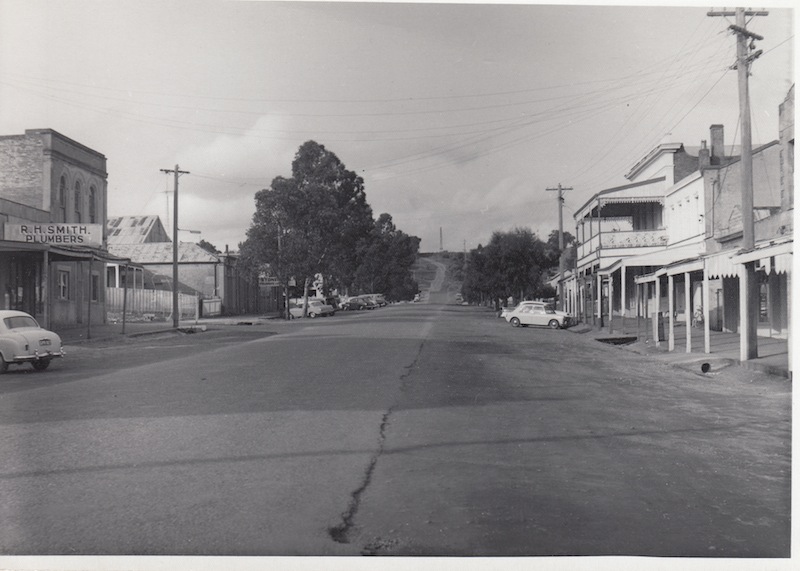 This is Castlemaine when there weren't so many people here. It's 1966. This is one of the main streets of the town; judging by this snap, you could have lain down in the middle of the road and had a little kip on a Saturday afternoon.
I've lived here as an adult since 1986 – over 30 years! – and more if you count the 3 years, from 1966 to 1969, that we lived here when I was a child. When we moved away in 1969, I was angry and sad – I  loved it here – and I always wanted to come back. It seemed to me then – and now – to be the place where I feel happiest.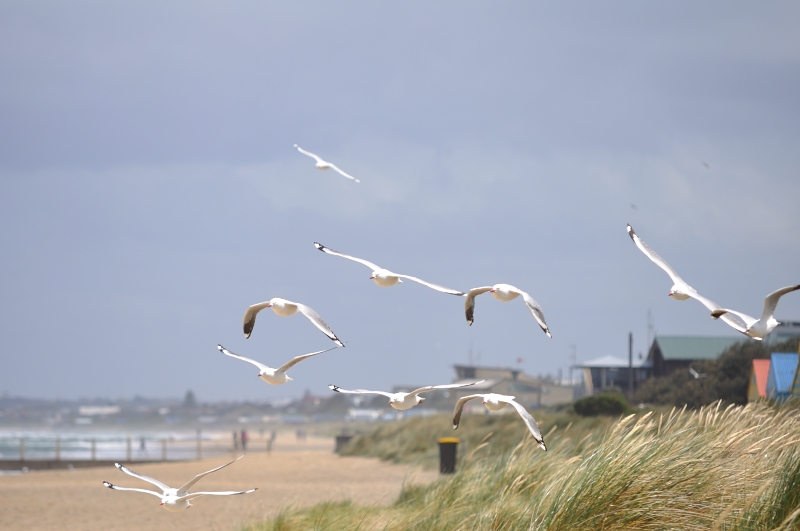 Most of my growing-up years were spent by the Chelsea beach. Though I feel the pull of sea and shore and waves and that big sky, I manage quite well with little trips. A few days or a week seems to top me up nicely. Since my visit to Chelsea a couple of years ago, when I found it so changed – learning, really, that you can't go home again – I no longer have my old recurrent dream about our house, the beach gate, the dunes and the sea. Friends and neighbours down the road – recently retired, too –  have just moved to Point Lonsdale, away from the relentless dry heat and fire threats of summer, the frosts and bitter cold in winter. I really understand. Sometimes, especially towards the end of summer, it is so cracklingly dry, so dusty and parched, it seems claustrophobic here.
But could I do what they did? It would be an uprooting.
I'm not sure. Time, as they say, will tell. But for now, I feel like this is my place, the place where I belong, and driving our friends around the district I felt again and again those little tugs of connection – memories of more than thirty year's walks, drives, picnics, swims –  that link me to this landscape, this country, that is my home.