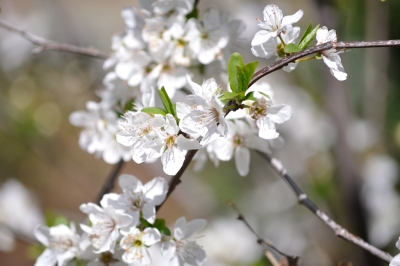 From Plant Dreaming Deep by Mary Sarton.
…gardening is one of the late joys, for youth is too impatient, too self-absorbed and  usually not rooted deeply enough to create a garden. Gardening is one of the rewards of middle age, when one is ready for an impersonal passion, a passion that demands patience, acute awareness of a world outside oneself, and the power to keep on growing through all the times of drought, through the cold snows, towards those moments of pure joy when all failures are forgotten and the plum tree flowers.
After a long and distinguished literary career as a novelist and poet, Belgian-American writer May Sarton (1912-1995) had, from her late middle age, a series of bestsellers with her memoirs and journals. The first of them, Plant Dreaming Deep, tells how she fell in love with a neglected 18th century house in the village of Nelson, in rural Maine. She knew she had to 'dream the house alive'; imaginatively transform it into a home before (and along with) the work of repairing, restoring and rebuilding. She carefully and lovingly places her furniture – including cherished Belgian family heirlooms – and  rugs, her paintings, objects, books  and above all flowers around her. She creates a garden from pasture. Piece by piece a home, a setting for her personality and her art, is dreamed and loved and toiled (with a great deal of help from a large cast of skilled local artisans and handy neighbouring farmers) into existence.
Her life sounds idyllic, one of peace, beauty, and creativity. Productive solitude is punctuated by visits from friends, forays out into the wider world for speaking engagements and other work. She develops relationships with a choice few of the Nelson locals. There are the occasional flutters of drama – weather, wildlife, local tensions – but the tone is warm, wise, and wonderfully lyrical. Comforting and nourishing stuff in these incredible times.
But  – there's always a 'but', and there's always a serpent in Paradise.
In 1973, Sarton published her journal of this time. And we see her adventure in home-making and blissful creativity through different and not so rosy glasses.
To be continued…