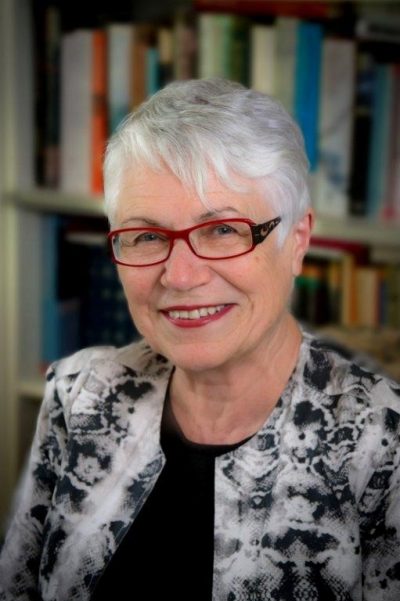 Last month marked the first anniversary of agent Sheila Drummond's passing. And I realised that since then I'd had a quiet, lingering sense of absence whenever I thought about my writing life. For over a decade, Sheila had been an abiding presence just down the tracks in Woodend; for good counsel and advice, she was a wise owl – I hope she'd not be offended to be likened to a bird – it would be a very elegant, articulate, silvery owl…
I first met Sheila more than thirteen years ago. My Castlemaine writer friend Lee Fox had often spoken to me about her agent, and suggested I contact her. So I sent Sheila some picture story book manuscripts and a massive doorstop of a fantasy novel. Sheila told me that though she didn't "get" fantasy (fair enough!) she could be happy to read anything further I cared to send her.
In 2009, I sent her "The Truth About Verity Sparks' and she saw commercial potential. "But it's going to be hard to sell," she told me. And it was, but she didn't give up on it. She didn't tell me until later how many rejections there'd been. It was published in 2011 and was awarded a CBCA Honour Book prize. Sheila negotiated the contracts for two more Verity books and the series proved a success. I remember her small, upright, elegant figure and her satisfied smile at the book launches.
So right there in that little story you have 'my' Sheila in a nutshell. Tenacious, shrewd, expressing her opinions with clarity and honesty, getting the business done. None of this is code for uncaring. Indeed, I always found Sheila very kind. When I chose to end my relationship with a publisher, she was supportive even though it wasn't a great business decision for either of us. She checked in to make sure I was OK. We met up in Castlemaine and in Woodend for coffee and she gave me sympathetic and at times bracing counsel. Which is precisely what this particular writer – given to the typical bouts of doubt and lack of confidence – needed.
Though children's books were where I'd made my name, Sheila encouraged me with my adult novel. More than encouraged… She loved it, she really believed in it, she kept on rallying me after the numerous rejections, she suggested a freelance editor… and she gained a wonderful contract with a major publisher. In 2017, shortly before publication, Sheila and I shared a railway journey home from a 'meet and greet' at Pan Macmillan's new offices in Melbourne. For the first time I had a very long personal conversation with her. She talked about her family, her childhood and her early life. Rocking along in the cold and dark on bumpy V-Line tracks, I felt warmed to be shown this different side of Sheila.
Sheila passed away on 19th February 2020 aged 80. At her funeral, I learned more about her love of family, her political and community engagement, her eventful and adventurous professional and personal life. Too short! But with her vitality, her charm, her intelligence and generosity, it seemed she'd lived it to the full. As my agent, and as an admired friend, I will continue to miss her.