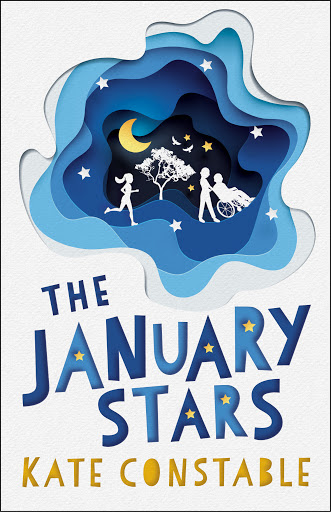 When their parents leave for New Zealand to sort out a family emergency, sisters Tash (aged 12) and Clancy (who's 14) are sent to stay with their aunt. When when she goes away for the weekend, what could possibly go wrong?
The girls impulsively bust their grandfather out of his aged care facility and go on the run, that's all.
Pa has been living at The Elms since he had a stroke. He's in a wheelchair, and he's suffering from aphasia – which means he's lost his words. But he's still full of spirit, and a willing accomplice to his grand-daughters.
They want to find a better place for Pa. Anxious by nature, Clancy is at first hesitant, and tries to hold her older sister back. But they're united by love for their grandfather and in the end, they're simply carried along by the momentum of their adventures. The journey takes them from the empty family home in a leafy suburb, to a mysterious bookshop in a derelict inner-city arcade, to an ashram in the bush and a beach-house by the ocean. An elderly gent in a wheelchair doesn't make for easy travelling, and the trio need all their resourcefulness and grit to manage. Which they do, with maybe a little extra help, as sensitive Clancy begins to suspect they're being guided by the spirit of their dead grandmother.
This is a warm-hearted and heart-warming story. It encompasses many large and significant themes – such as the pull-and-push struggle between the family and the individual, the challenges of ageing and of caring for our elders – but these are wrapped up in the two girls' endearingly shambolic quest. Over their time on the run, bold Tash and anxious Clancy develop a closer and more understanding bond as they come to see that though they have very different personalities, together they make a great team.
Road-trip novels are by their nature episodic, and I thoroughly enjoyed the cast of vivid and diverse characters – taxi drivers, shopkeepers, booksellers, public transport staff, messy apartment-dwellers, kind and helpful strangers –  who pop in and out of the adventure.
When I was a bookseller, I noted that there seemed to be a gap in the market. Middle-school children who read above their age level, but who want gentle realistic family stories – not fantasy, horror or gross-out humour – weren't well catered for.  The January Stars is one book I'd have been delighted to recommend.
The January Stars Kate Constable Allen&Unwin RRP $16.95