In the midst of some dark and heavy adult reading'- 'Dark Emu', 'Too Much Lip', 'The Body Keeps the Score' – I decided to browse my shelves for a children's book and came up with 'The House in Norham Gardens' by Penelope Lively.
14-year-old Clare Mayfield lives with her two great-aunts in a huge Victorian house in Oxford. The old family home is cluttered with possessions; old clothes, kitchenware, papers, books, photographs, furniture…and a shield that her anthropologist great-grandfather brought back from New Guinea in the early 1900s.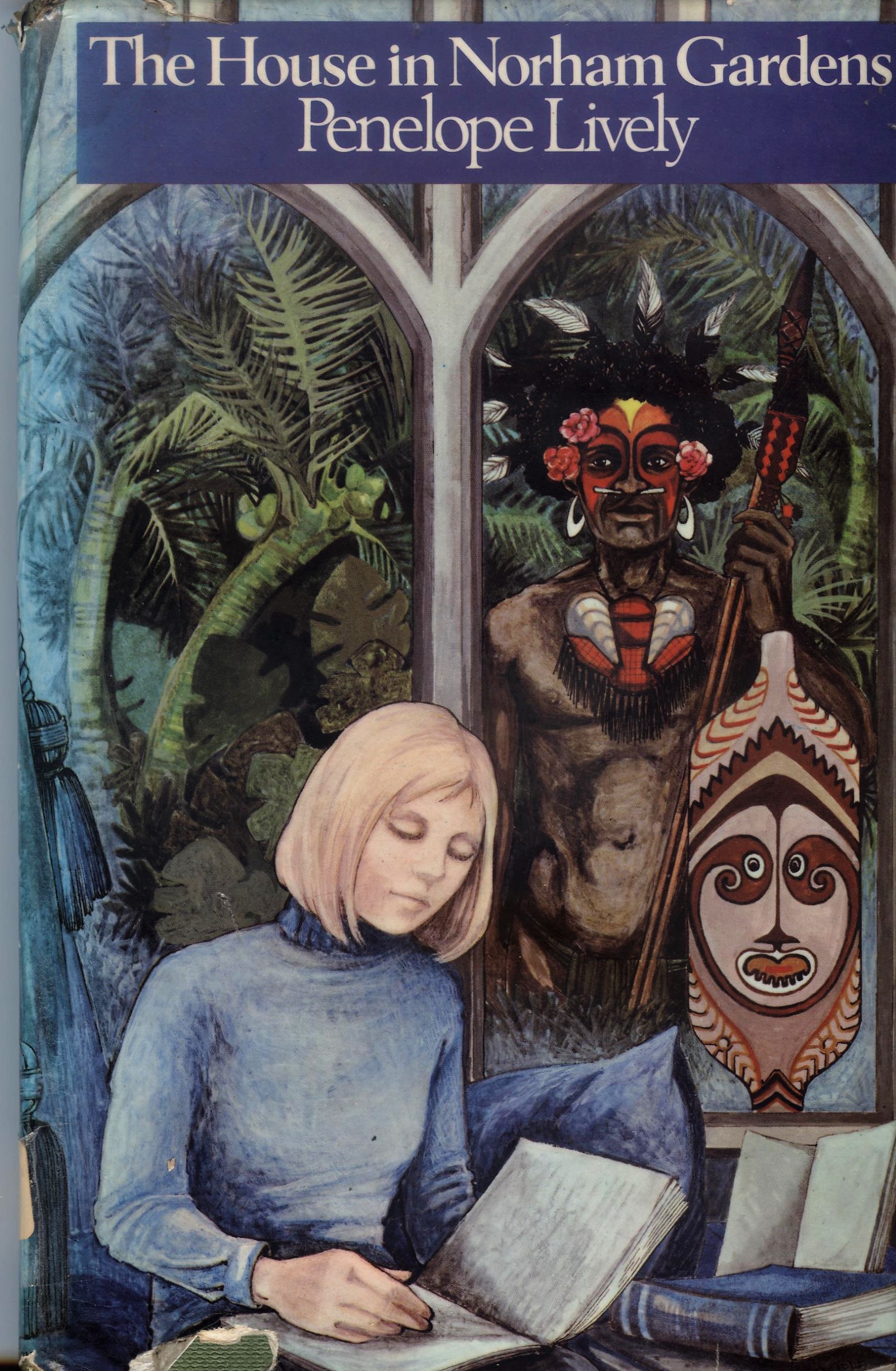 The discovery of the ceremonial shield affects Clare strangely. She begins to dream about tribesmen; they seem to be asking her for something. Her ordinary life of school, friends, her aunts and the two lodgers becomes increasingly unreal as she drifts and dreams. Is the encounter between the tribe and the anthropologist haunting her?
'The House in Norham Gardens' was obviously written and marketed as a book for children, but I found myself reading it as a novel which just happened to have a teen aged protagonist. I found something similar last year when I re-read 'Tom's Midnight Garden' by Philippa Pearce. And similarly, I wondered if it would find a publisher today. Not just because in this book the prologue to each chapter, giving the viewpoint of the New Guinean tribesmen, would be problematic. 'The House in Norham Gardens' is slow. The writing, while artful and sharply observant, is heavy with description. The whole story is saturated with meditations on time and memory. Basically, nothing much happens.
Which is fine by me, in such a beautifully written, intriguing, absorbing book. But I'm not so sure about today's reader.