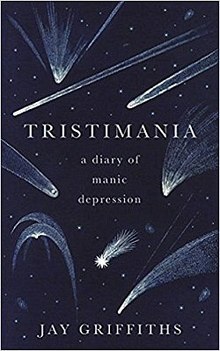 An old saying – "variety is the spice of life". This week's reading has been varied, all right.
First, Jay Griffith's Tristimania, an amazing memoir of manic depression (her preferred term) which is prose that reads like poetry – and Gerard Manley Hopkins at that.
I read it at speed – which is probably  fitting for a book about mania – and now I want to read it again, but slowly, in order to savour the language. Griffith took notes at the height of her mania, and at one point wrote a suite of poems which she's added at the back of the memoir. It's the first time I've felt I could understand the seductive appeal of the manic side of bipolar – dancing on a precipice doesn't start to describe it. A beautiful and disturbing and oddly uplifting book.
Then The Grit in the Pearl by Lyndsy Spence, a biography of the truly appalling Margaret, Duchess of Argyll. She was born Margaret Whigham, daughter of a Scottish millionaire and his society wife, and as a young woman in the early 1930s, achieved fame in the news papers and gossip columns as a beauty and sought-after debutante. Her coming out party cost an incredible 40,000 pounds. I thought the book might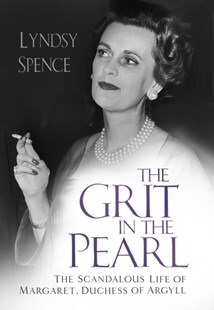 stray into Mitford territory, but this poor little rich girl was both clueless and dull. Speaking of her lavish 1933 wedding, she later wrote, "It was the darkest moment of the Depression…but I think they felt our wedding had brought a flash of colour into a grey world." No, she wasn't joking . Even in early childhood, she had absolutely no sense of humour, and perhaps that's why I couldn't warm to her, even with her her  tragedies and heartbreaks. And they were many, including miscarriages, stillbirths, failed marriages, personal betrayal and in 1963 a remarkable and scandalous court case involving erotic Polaroids. It's hard to feel much sympathy for someone who seemed to think that money solves everything.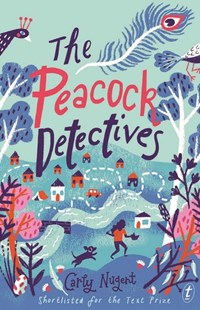 And now for something completely different, as Monty Python used to say.
This is delightful, moving, perceptive, funny and sweet middle-grade fiction. It really deserves to be in the running for the CBCA award – and it is. Carly Nugent, a regional Victorian debut author, must be rightfully very proud and excited.