Instructions for a Heatwave was my second book group title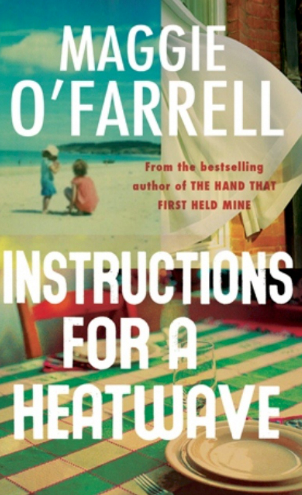 for the year. And hooray for me! I'd actually finished  it. (Last year, I was a constant fail but I have started well with two out of two books read on time.)
At our meeting last night, along with the wine and cheese and delicious cake, this novel started a great discussion about families. The question, always, is 'how well we know the ones closest to us?'
Not very well at all, in this novel. It's set during the UK drought of 1976 (thus the title). The Riordan family are thrown into panicked disarray when Robert, recently retired from his job in a bank, walks out one morning to get a paper and doesn't return.
Adult children Aoife, Monica and Michael Francis gather to support their mother, Gretta. Secrets are revealed, lies exposed, sibling relationships and marriages unravel and knit together again. This was a good book for discussion, with believable characters – not all likeable, but all understandable – and told with humour and a great eye for detail. I read it quickly, enjoyed the multiple viewpoints, appreciated the clever storytelling.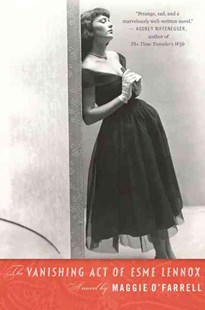 For me, though, it didn't pack the devastating emotional punch of another O'Farrell novel, The Vanishing Act of Esme Lennox, which I picked up in the Op Shop recently. I'm still somewhat haunted by the story, which must be based on real events, and shows how – even in the early part of the 20th century – a non-conforming young woman could be just popped into an "institution" – madhouse – and remain there for most of her life.  A friend, researching family history, has recently uncovered a similar sad story from Sydney in the 1920s. Her relative apparently spent a lot of time "in canvas" because of disruptive behaviour… Chilling, to realise that this means in a strait-jacket.
I'm going to have to keep my eye out for more Maggie O'Farrell.