A week or so before Christmas, my local Opportunity Shop closed for the holidays. Not only were all clothes only $1 an item, but there were other magnificent bargains to be had as well. Magnificent? Bargains? I guess it depends on your perspective. Anyway, I staggered off with around 70 copies of Country Life magazine  for $10.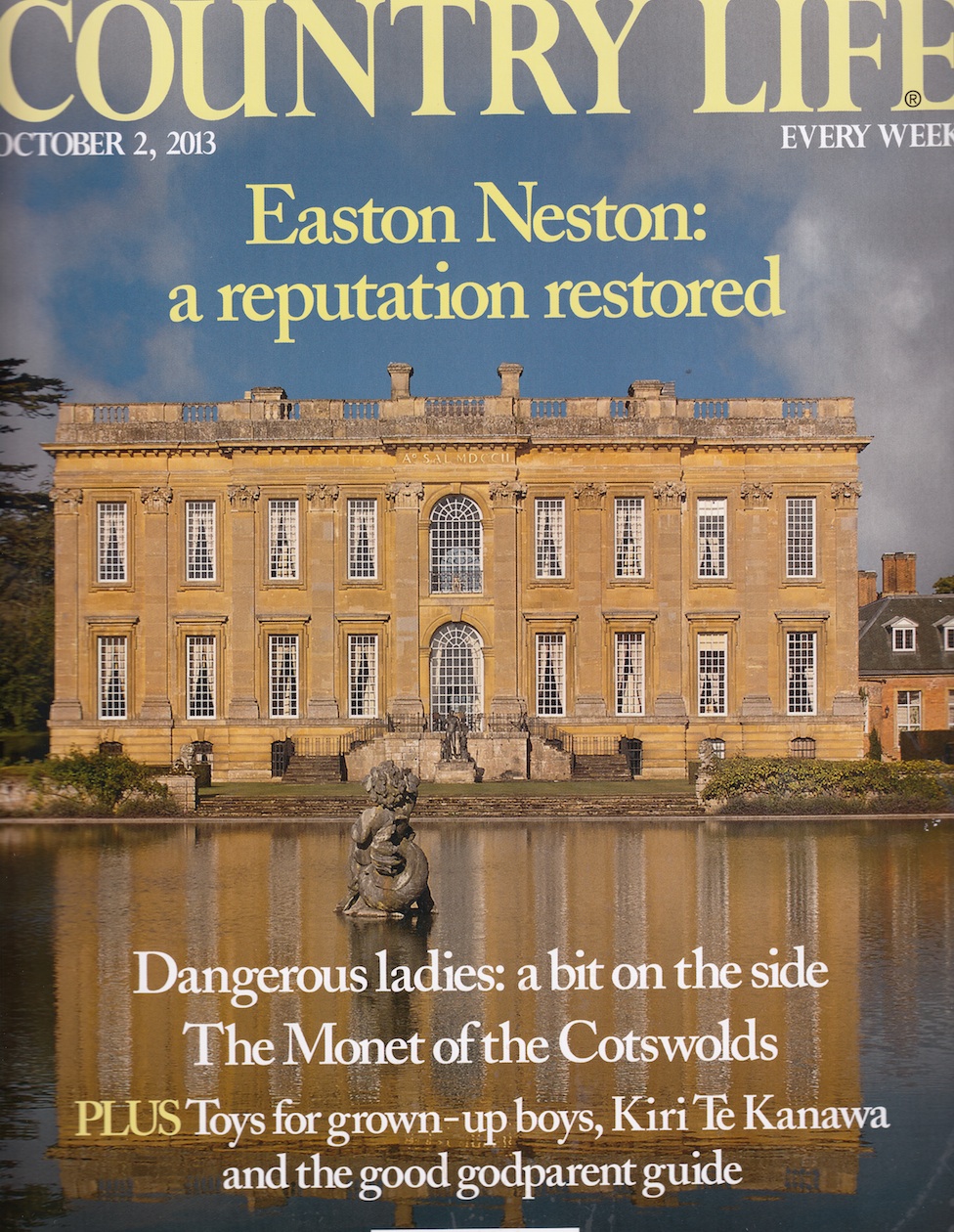 Country Life is a weekly English magazine that has been going for about a million years (actually, since 1897); originally it had an emphasis on country sports of the death-dealing kind (foxes, grouse, partridges, deer and fish, beware!) but that later extended to gardens, great houses, antiques and collecting, livestock and agriculture, and other aspects of – well, of country life.
I first encountered it at the Frankston Library in 1970. My mother, who was the Deputy and later Principal of the High School I attended (yes, it was hell, but only until Form 4 – after that the bullying stopped) was a very very busy woman but she made the time, once a week, to meet me at the library, borrow books and then have a slap-up afternoon tea at the Svendborg Coffee Lounge.
I don't know why we started borrowing Country Life. It was certainly not for the hunting, shooting, fishing content, which we glossed over fairly quickly. However we didn't skip the real estate advertisments; we got much pleasure from the many pages of houses, illustrated with grainy black and white photographs and with evocative descriptions.
At that age – early teens – I was in love with the idea of The House. I loved Gothic and historical novels (Daphne du Maurier, Victoria Holt, Dorothy Eden, Jean Plaidy, Anya Seton, Elizabeth Goudge, Jane Aiken Hodge, Catherine Gaskin) and in these, the house was often a character in its own right… just think of Manderley. I still have the Gothic I wrote as an English assignment in form 2 – it is called Burnt House. I got the title from the Country Life real estate pages and the style from Daphne du Maurier's Rebecca.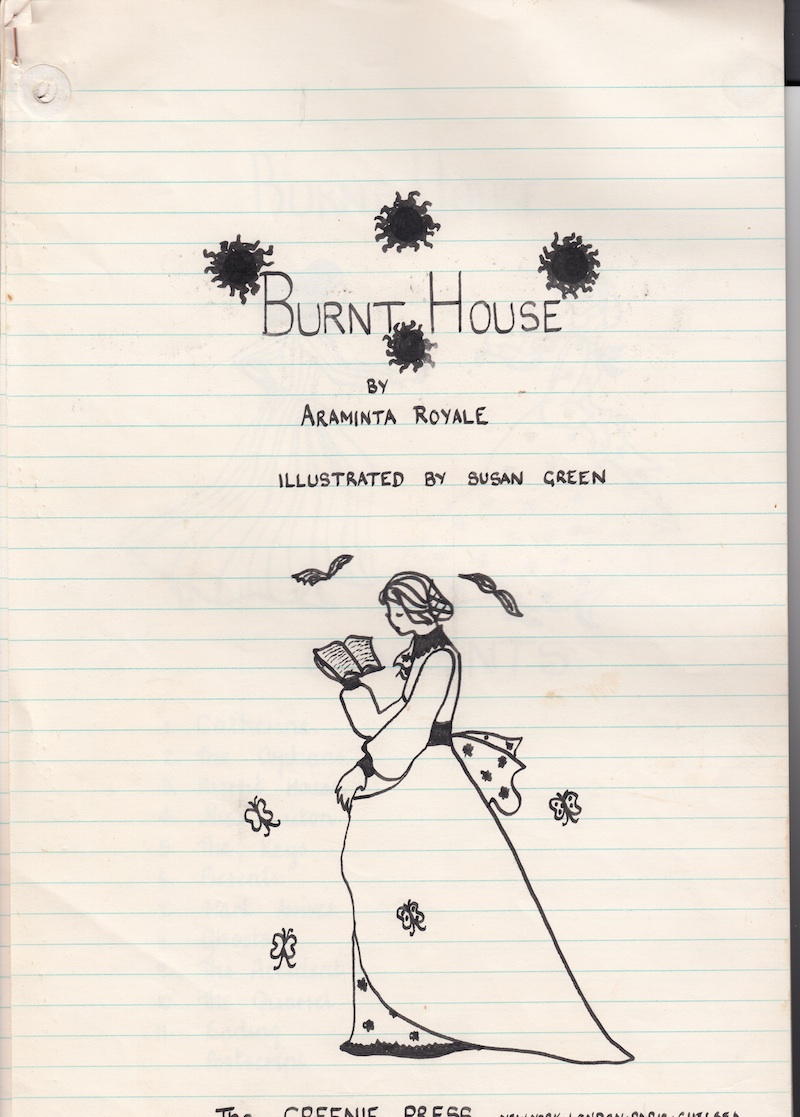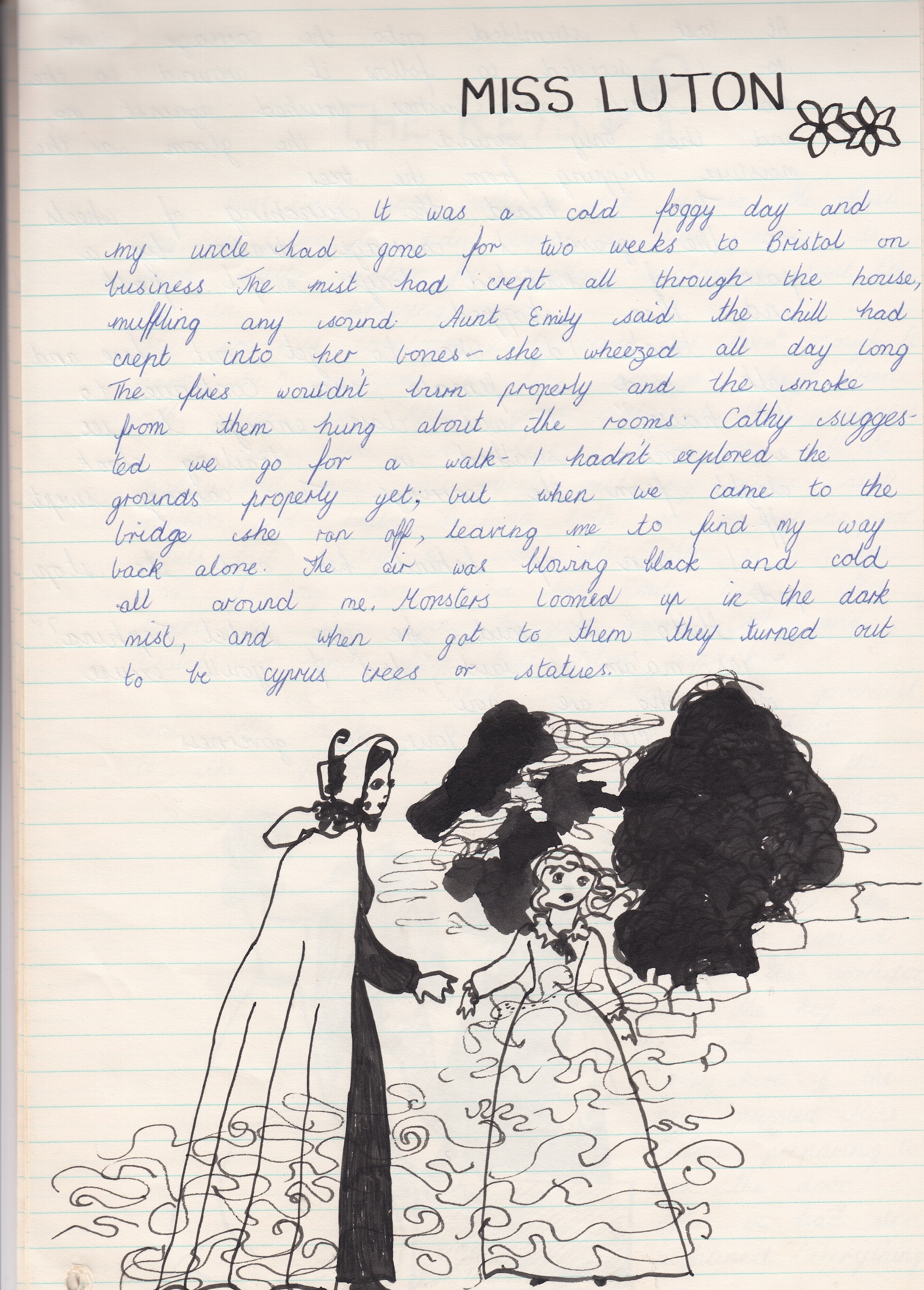 The real estate pages are still a feature of the magazine, only the pictures are now full page and full colour, styled and glossy, fabulous fuel for those Escape to the Country fantasies. How about an Exquisite 18th century hall standing amidst breathtaking private parkland, 10 miles from Alderley Edge. With hall, 4 reception rooms, games room, snug, breakfast kitchen, 9 bedroom suites, 2 additional bathrooms, wine cellars, pool, jacuzzi, gym, steam room, garaging, office, chapel and helicopter hangar? Not sure what the price is, but on the facing page, a superb Italianate country villa with 7 bedrooms is  around 2.5 million pounds.
I don't remember the 1970s prices. Perhaps the Escape to the Country dreams weren't quite so expensive then. What I do remember is our imaginings, our romantic alternate existences in Elizabethan manors, Queen Anne rectories, Georgian village houses and Scottish castles. When, in the late 1980s, Mum took me to England with her for 3 weeks, we bolted around the countryside and managed to fit in amazing number of such places. I remember walking (it was with a tour group, but nothing could take away the sense of embedded history) up the staircases at Knole, and seeing how the wood of each step was worn down from centuries of footfalls…and now my foot, too…
My pile of Country Life is proving to be a bargain already. With the solar-powered air-conditioning blasting away, I am sitting in the cool, imagining myself in mansions, manors, rectories and castles. In Itchen Abbas, Meysey Hampton, West Wittering, Ulcombe, Inkpen, Guilden Morden, Michelmersh, Southrop, Pitlochry and Carlton-in-Cleveland…