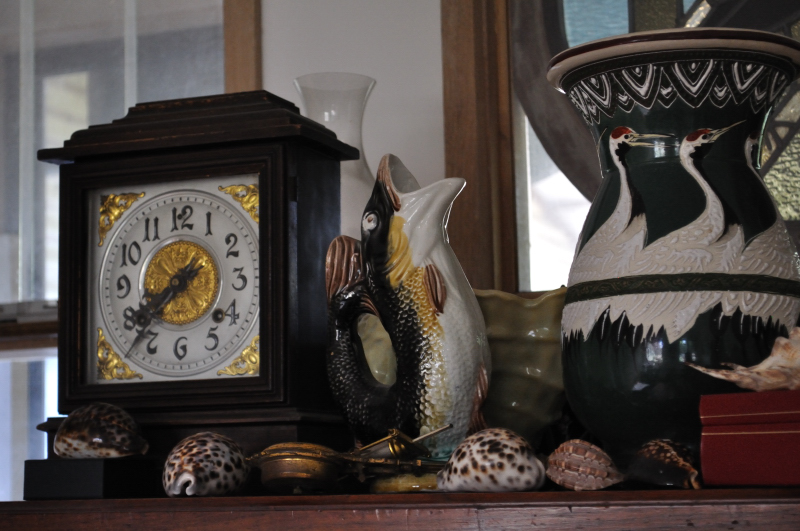 I think that old things, in general, are time machines. Especially if you can handle them, pick them up. Things that have been used by successive generations down the years are especially powerful. Heirlooms, we call them, but they don't have to be valuable to be valuable. I have a chipped casserole, older than I am, that's actually more precious to me than my grandmother's gold watch, because of the years of family meals that came out of it.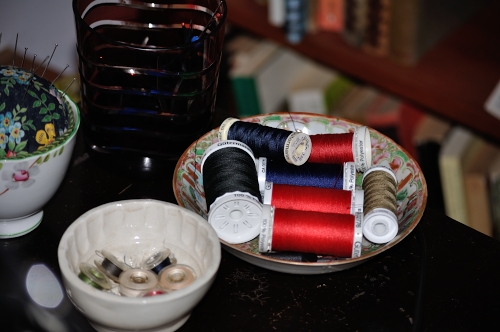 Poets can put things into the perfect words, and here's a little nugget from DH Lawrence. I realise that I've quoted it before, but another time won't hurt. I do love it.
Things men have made with wakened hands, and put soft life into
are awake through years with transferred touch, and go on glowing
for long years
And for this reason, some old things are lovely
warm still with the life of forgotten men who made them.
Women, too, of course. I have nanna-knitted rugs that I hope will go down to children and grandchildren. And this quilt,  made by a woman in my mother's family, sometime in the 1860s.