On Sunday 12th July, Verity Sparks and the Scarlet Hand was launched at Buda Historic Home and Garden in Castlemaine. Claire Hutchison, the administrator, had very kindly offered Buda as a venue for the launch –  it was the perfect place – and she introduced the guest of honour, Carmel Bird. The author of novels, short story collections and books on writing fiction and memoir; editor, essayist and a strikingly original voice in Australian literature, Carmel launched Verity's new adventure with style and wit.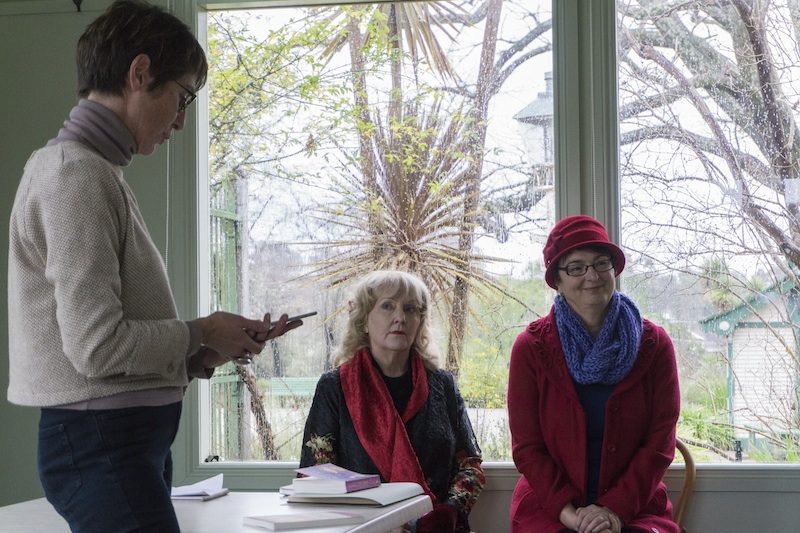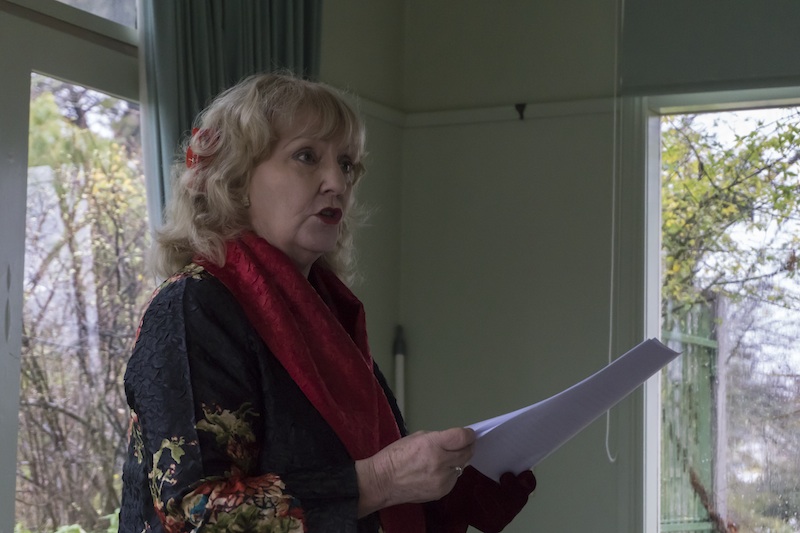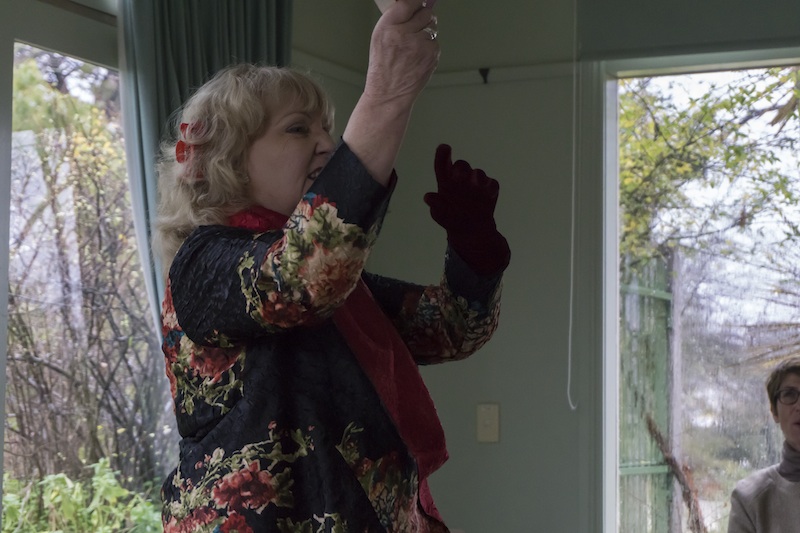 I said very sincere thank-yous to:
friends, family and well-wishers for braving the weather and coming to Verity's party
Claire Hutchison and the team at Buda.
the marvellous Carmel Bird.
my never-say-die agent, Sheila Drummond.
my publishers, Walker Books Australia and especially my amazing editor Mary Verney.
Dr Majorie Theobald, whose book The Wealth Beneath Their Feet was such an inspiration. Marjorie also read through the manuscript for me.
and of course my husband Howard and son Lachie, whose love, support and pride in me make such a difference.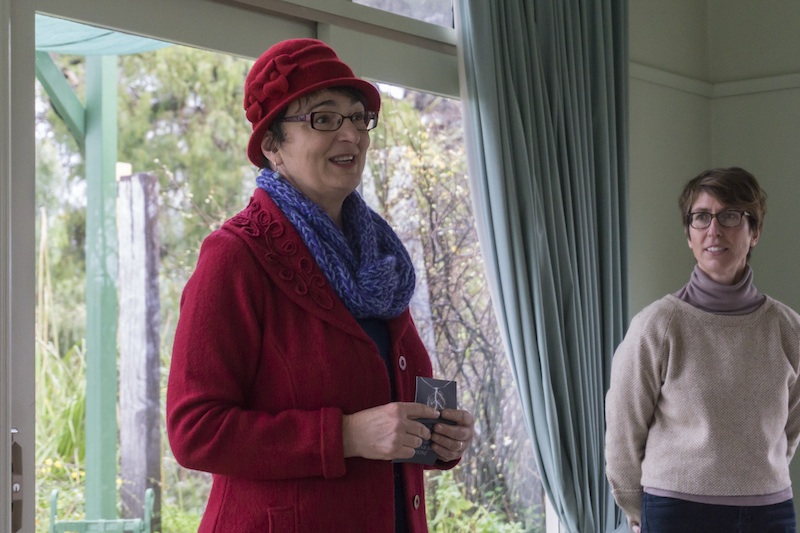 …and then afternoon tea was served. One kind friend even brought along cucumber sandwiches; another made anchovy toast (a favourite of the Professor's); there were biscuits and slices but no banana cake because the two I made the night before stayed in the oven till they were crispy and burned. Despite the wind, rain and cold, there were plenty of guests and the Buda Garden Room was loud with laughter and conversation.