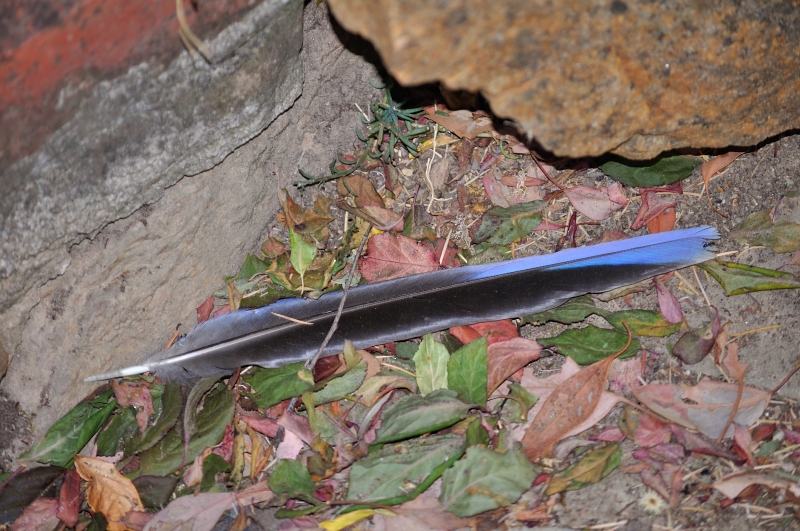 Walking around my dry garden this morning, I found some parrot feathers. Mine were blue, but they reminded me of Lorraine Marwood's poem, 'A Gift". It's from Guinea Pig Town and Other Animal Poems (Walker Books Australia 2013).
I found a gift in my garden,
a feather
fresh from a parrot –  a small, grey, fluffy section
growing close to the skin flesh,
then the yellow middle
and the tip dipped in brightest orange
to show all the world
that every day has its own sparkle.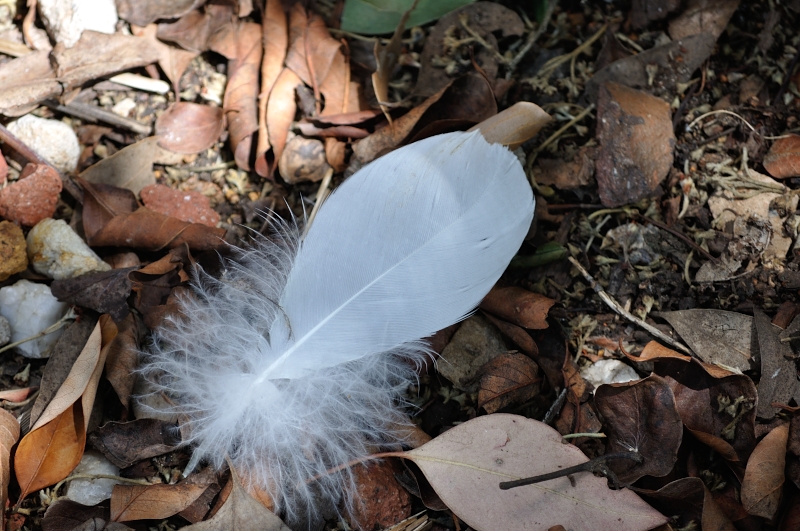 I have little collections of such gifts all over the house and garden. I rarely come back from a walk empty handed; something usually catches my eye. It may be rocks and pebbles, or shells and beach glass. There are fragments of broken pottery (blue and white always seems to stand out), seed pods, leaves and feathers.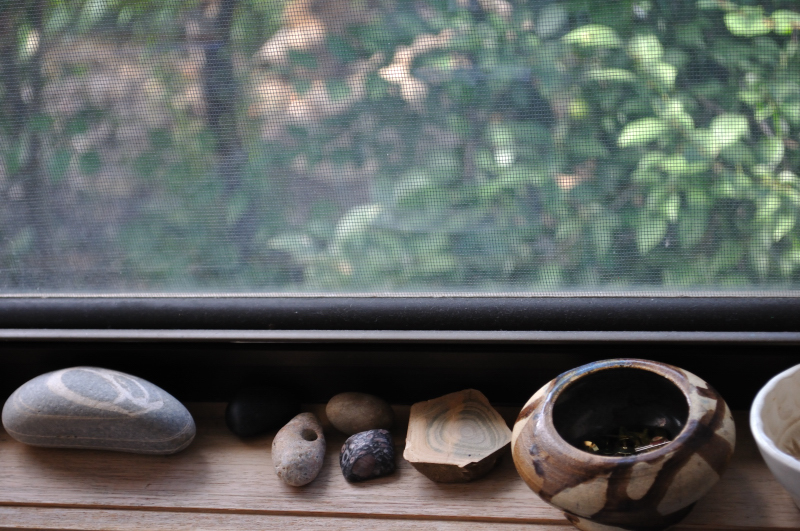 I think I inherited this habit from my parents, who were both great picker-uppers (they  had a tiny jug in which they placed fallen cat's whiskers from our old cat Andrew!). I have a few fragments of Roman glass that they found when they were on their honeymoon in Italy in the 1950s.  My early childhood was spent in a house by the beach, so beach-combing became part of my nature and even though I am very short-sighted I am very good at spotting things on the ground.
Dad had a life-long fascination with gum leaves. After he died, we found some on which he'd drawn little faces. When I am out walking, and a beautifully coloured or oddly-shaped leaf flutters down in front of me, I always whisper under my breath, "Hello Dad."