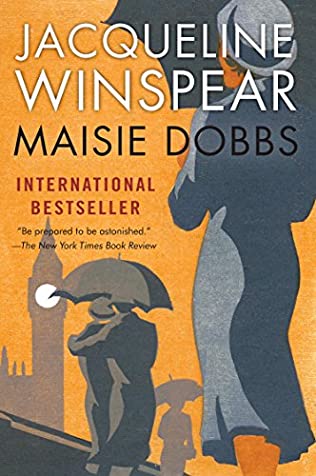 Book? Cover? You're not supposed to judge, but of course I do. The Maisie Dobbs novels by Jacqueline Winspear have cover art that's so evocative of 1920s and 30s graphic design that they could have been lifted from posters or postcards or – yes – books.  I did a bit of Googling and found that the designers used artist, illustrator and printmaker Andrew Davidson to create the distinctive look over the whole series of – so far – 16 books.
16 Maisie Dobbs mysteries! This is good news for me – a whole new series to enjoy.
Maisie Dobbs introduces a new kind of  detective for her era – a woman and unusually, an "investigator and psychologist" – based in London in 1929. The mystery in this  novel is intriguing but slight, because there's a lot of backstory covered in this first of the series. Dobbs' rise from teenage housemaid to gifted university student to battlefield nurse shows the dislocation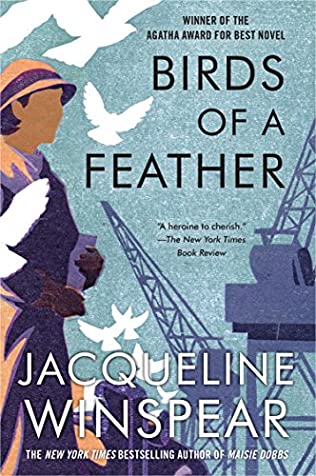 wrought by WWI and the profound changes in society in its aftermath. This initial case draws on the experiences of bereaved and grieving families and the damaged men and women who returned.
The second book, Birds of a Feather, is not as weighed down by chunks of Maisie's biography and her life experiences and relationships emerge more organically in the telling of the tale. It's a cracking mystery and an insight into  the concept of patriotism during those terrible years.
Book 3, Pardonable Lies takes Maisie back to the battlefields of France, now apparently quiet and overgrown but still hiding their deadly secrets. We're introduced to more of the important people in her life as she faces some moral dilemmas of the aftermath of war.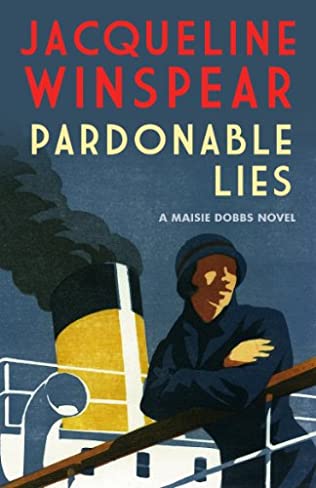 You can probably tell I'm trying not to give too much away…
A detective series, where you get to know the protagonist and their world, is my go-to reading for dark times, bad weather, fatigue and bad temper and restlessness (murder seems to make me sleep especially well).  I'm so pleased to have Maisie join Kinsey Milhone and the other intrepid female investigators on my shelf.
And I simply liked the cover.