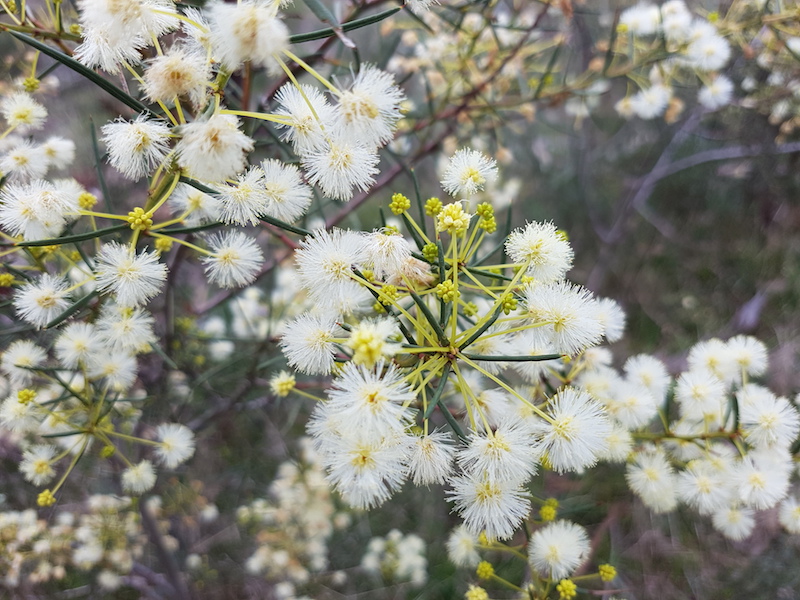 Every time I go to see my chiropractor, there's a little ritual.  After the half hour drive to Daylesford, a pot of tea. Of course. There are two Op Shops right across the road from the clinic. And afterwards, since I have to walk around for twenty minutes or so before getting in the car again, there are the shops. The bookstore in Vincent Street – Paradise Books, new and second-hand –  is great for browsing. And there are oodles of places selling dreamware. Dreams, as in 'my impossible perfectly curated life'. Silk scarves, French cookware, alpaca throws. Hand-crafted jewellery and chocolates and gin. Soap made by artisans in Sicily from virgin olive oil which look like large lumpy baseballs of snot…
In one particularly beautiful shop, Frances Pilley (also in Vincent Street), I buy these spiral-bound notebooks with a beetle on the cover.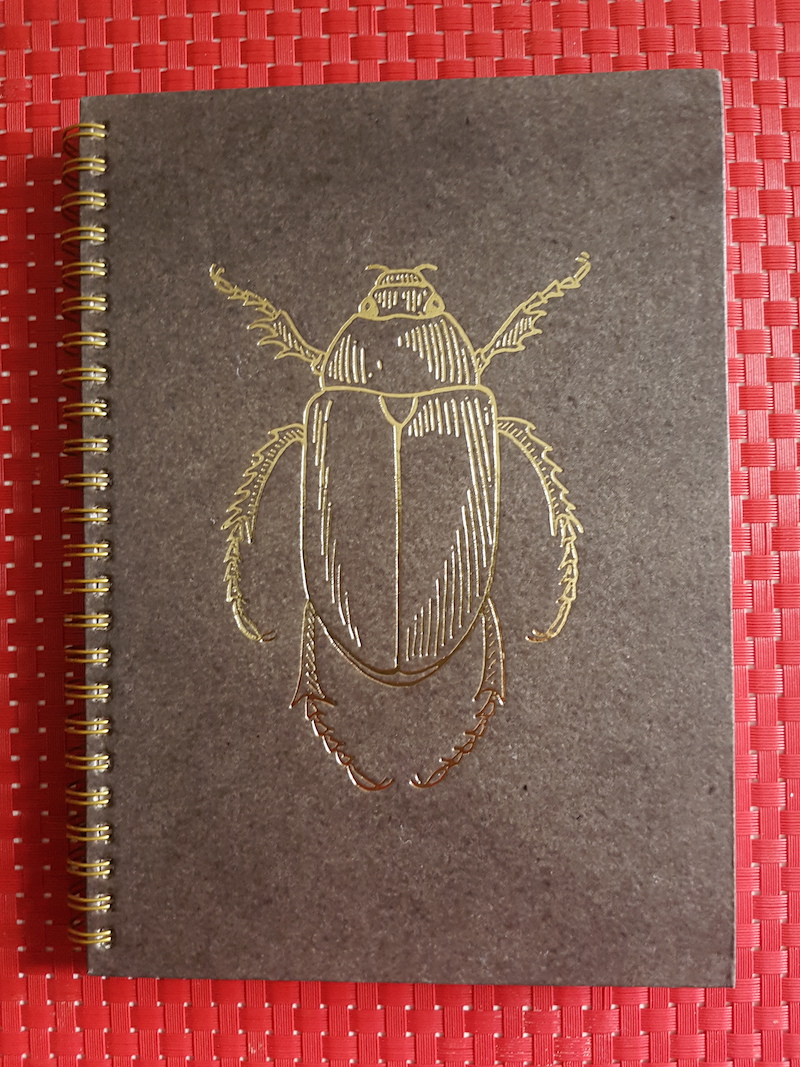 I've been keeping a journal (and I mean actually keeping it up for any length of time) this year and so far, I've filled two of these notebooks. I have three more, which should last me to the end of 2020.  I'll be onto my next one by the end of the week. and I suppose if I've had a summer book and a coronavirus book, this next one will be my winter book. Right on cue, the season has changed. I am looking out of the window right now, and rain is falling and the last bright leaves are shaking on the wind-tossed quince tree. A poor, wet grey shrike-thrush is sitting on a bare branch right only three or four metres away through the glass. Oh! He must have felt my gaze, because now he shook himself and flew away.
Apart from the mundane and daily and ephemeral, the Summer Book is about heat and smoke and fires. Some anger, but mostly grief, that in this country we can't seem to get past politics and just do what's needed to cut our emissions. And Coronavirus Book contains a fair bit of uncertainty and fear and obsessive checking on the figures, as well as sorrow and sadness and a selfish nostalgia my old life, including those lovely and indulgent trips to Daylesford which seem like something from a fairy tale past.
The notebook also contains what I could call  my Covid-19 Epiphany.
After 24 years as a bookseller, I decided that I need a change. So I have finished up – goodbye Bookroom! –  and I'm hoping to start a Cert III in Aged Care in mid-July. As well, at almost the same time, I'll be sending the first draft of my new novel to the wonderful freelance editor Janet Blagg. She worked with me on "How Bright" and she's very kind, but it's always a racking process. Is this book rubbish? Does it make sense? Did it achieve any of what I wanted it to achieve?
Maybe Winter Book should actually be Scary Book.  Or "Are You Mad?" Book.
Or just New Book.