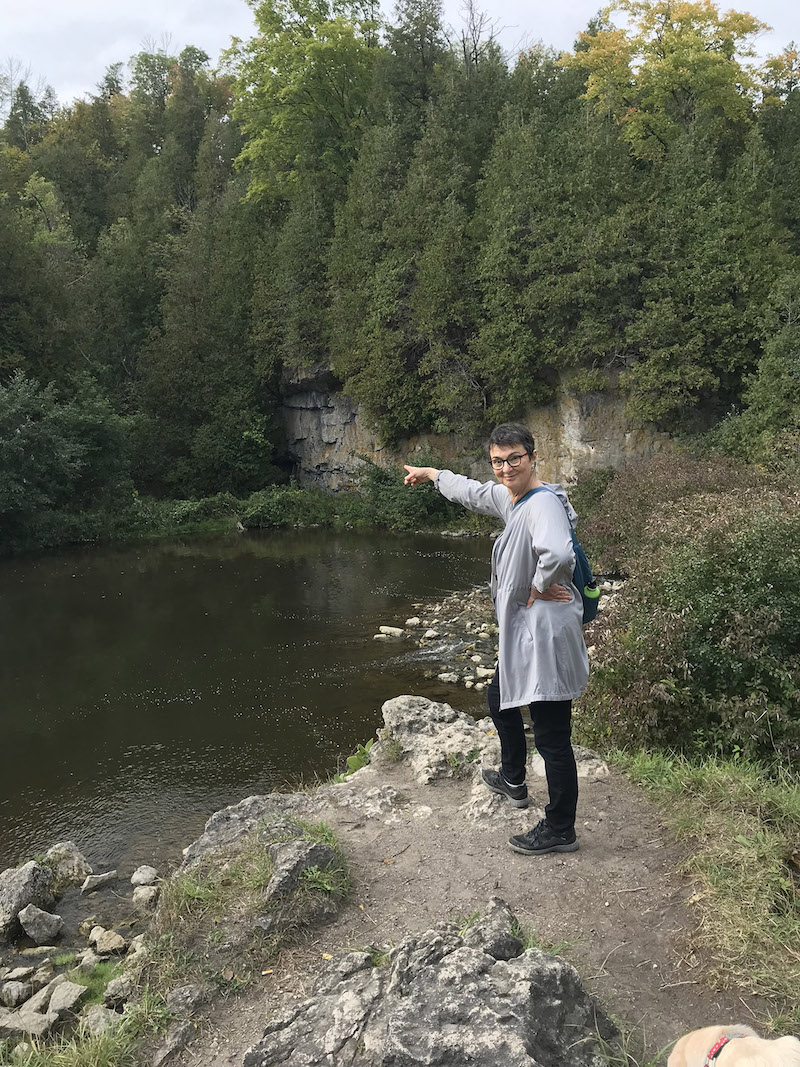 I'm still settling back into life after my holiday in Canada. I had nearly six weeks of feeling beautifully fancy free, travelling with only one 30 litre pack which weighed around 6 kilos. Now, back home, it seems that in this quite ordinary household there is an amazing amount of STUFF to look after, clean, sort and maintain. Plus, the garden has gone feral,  and the bad Feng Shui in our house must be off the charts, with clutter and dust kitties and a tank filled with waving fronds of black algae but no fish taking pride of place in the living room.
Apart from travelling light,  a big part of the fancy free feeling was very little media. I checked emails twice, and only used my phone as a camera. For years I've had both the Guardian and the Age online, and so I can disappear down the rabbit hole of links to this and that site and emerge hours later having thoroughly depressed myself with national and international current affairs.
On our holiday, I only occasionally read a paper in a cafe or railway waiting room. I can't resist boasting that I even managed to get through an article on #MeToo in Quebec in French while we were in Montreal.
However, it wasn't Australian news, so I read more for curiosity than actual engagement. I've been on a sort of news fast.
Part of getting on with life was reviving my subscription to the Age. I like to have the weekend papers delivered, so that I can have that first morning cup of tea along with the crossword in a leisurely fashion. It's a relaxing thing.
The Sunday paper duly arrived. With the news that the man killed in Friday's Bourke Street attack was Sisto Malaspina, co-owner of Pellegrini's Expresso Bar.
Like many who grew up in Melbourne, Pellegrini's has been part of my life. As a teenager and young adult, I'd call by for a morning cappucino. Lunchtime, for a bowl of minestrone. Evenings before a movie. After a show. The smoky mirrors that lined the place reflected the other patrons, people who I often thought might be famous, or interesting, or notorious. Listening in to conversations, watching flirtations and arguments. Wondering about the solitaries reading or writing or just sitting dreaming with a coffee and a cigarette. Watching the waiters as they made the coffees and chatted with customers. It was noisy; the clink of glasses, the roar of the citrus juicer and the expresso machine and the women in the kitchen clashing pans and calling to the waiters. Even when I moved away from Melbourne,  even when I'd really stopped drinking coffee – I'd go to Pellegrini's.
And there was almost always the guy with the scarf, the ideal Italian host, with the welcome, the warmth, the greetings for regulars in accented English or vigorous Italian. Opinions, too. Like when I asked for a latte, and he lectured me – that's milk! he said. You ask for that, that's what you get. You want a caffe latte, you ask for it! Laughing as he said it, but he meant it all right.
I would never have thought that in breaking my news fast, with that first Sunday paper, I'd learn that the guy with the scarf was called Sisto Malaspina and that he'd been killed. He was, as the Age journalist wrote, a part of Melbourne. Part of my life too and now he's gone and like so many others who didn't know Sisto personally, I'm nevertheless feeling a loss.  I'm sad. It feels like no news really is good news.