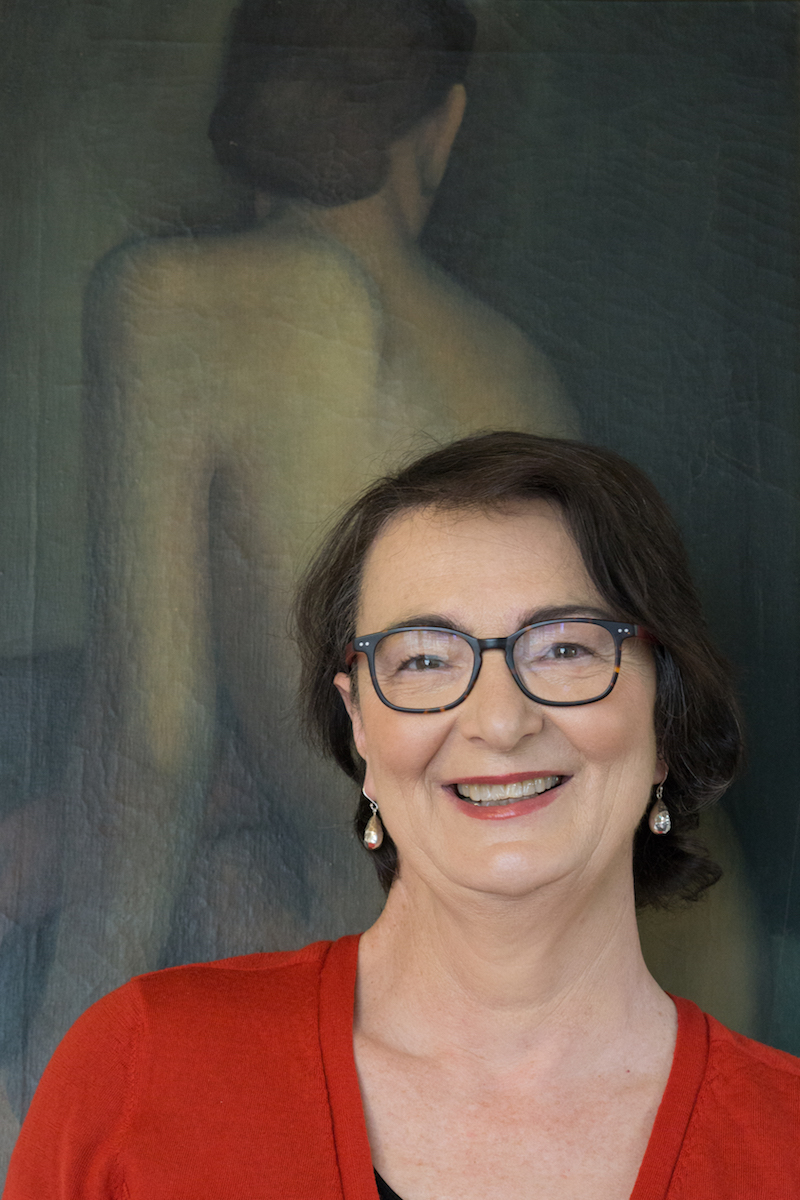 This is me in front of one of Douglas Green's – my father's –  student paintings. It's a nude – the back of a naked woman – and I posed tactfully in front of her bottom. My son, when small, called it 'the bum painting'. And now it features in my new novel, How Bright Are All Things Here.
Bliss is looking back on her marriage to artist Gerald Grady, remembering when she used to model for him.
The Artist's Wife. My naked self on a wall, in public.
People talked about me. 'Good draughtsmanship: he really can draw, can't he? And an almost sculptural quality of form.'
'It's nothing new, of course, but it's rather lovely all the same. Picasso in his "neo-classical" period…'
Piero della Francesca.'
'Didn't Grady study with Bernard Meninsky?'
'That beautiful line, the shoulders and neck…'
No, it was Gerald's hand on my shoulders and neck. His eyes, his brush. In that first year of marriage, knowing that he was sitting a few feet away tracing me with his brush was powerfully exciting – God, it was practically foreplay – and by the time he'd washed up and come to join me in bed, things were so erotically charged that we both went off like firecrackers. Something the National Gallery of Victoria's London advisor could not have known when he bought The Artist's Wife by Gerald Grady and wrote that it was 'especially suitable for a public collection'.