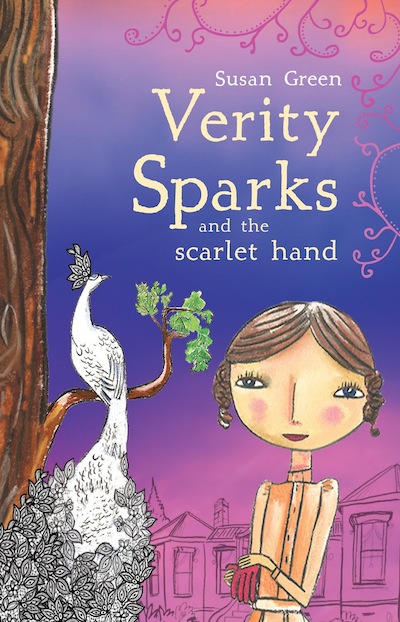 An exciting time on Saturday night – Verity Sparks and the Scarlet Hand was awarded Highly Commended in the Best Children's Novel section of the Davitt Awards.
Sisters in Crime established the Davitts on its 10th anniversary, and named the award after Australia's first crime writer, Ellen Davitt. Her full-length mystery novel Force and Fraud was published in 1865, pre-dating Fergus Hume's more famous The Mystery of a Hansom Cab (1886).
Sisters in Crime put on a truly gala occasion at the Thornbury Theatre. It was packed with female crime writers and crime afficionados (afficionadas?) with a few brothers-in-law there as well. Both Verities have been on the long-list before, and I was thrilled this time to be shortlisted along with Catherine Jinks (Theophilus Grey and the Demon Thief) and RA Spratt for Friday Barnes:Under Suspricion.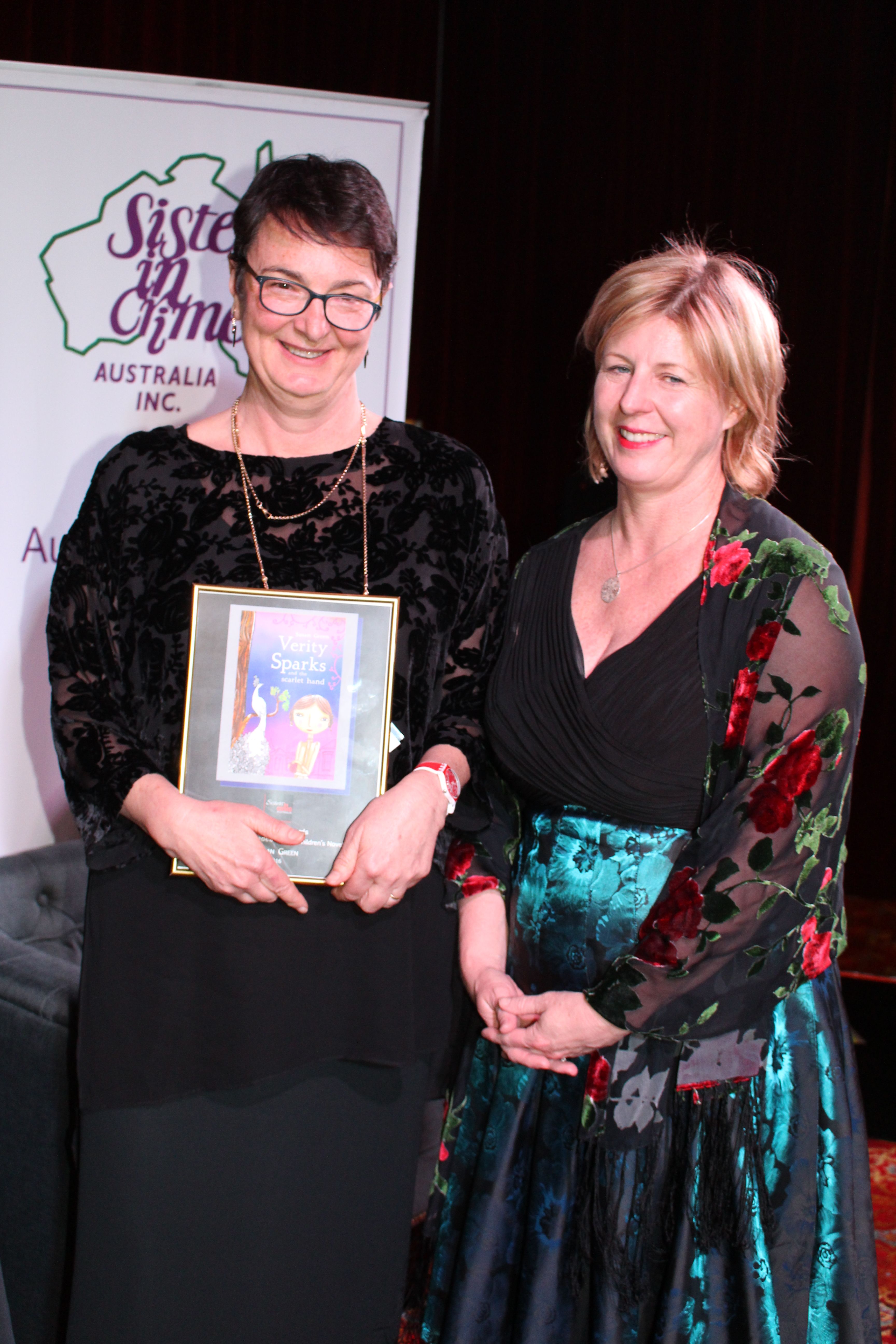 Best selling author Liane Moriarty (Big Little Lies, Truly Madly Guilty) was interviewed (or interrogated, according to the programme) and it was interesting to hear that though she's been a multi-million bestseller in the US for a number of years, it's taken the Australian reading public a while to catch on. She presented the awards with grace and charm and I confess to a bit of a fan-girl moment up there on stage with her.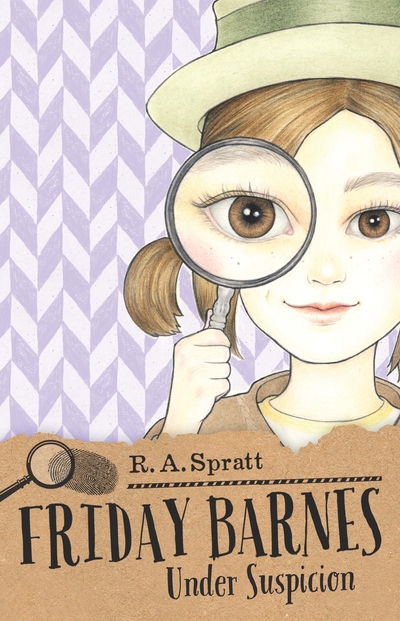 The winner of the Best Children's Crime Novel was RA Spratt for the second in the Friday Barnes series, Friday Barnes: Under Suspicion.
Congratulations RA!