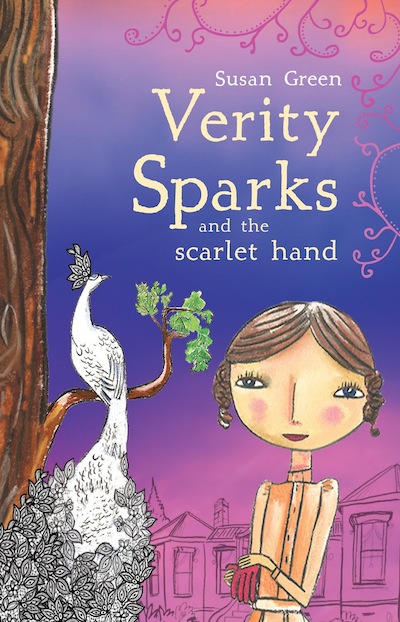 My sessions today at Text Marks the Spot, the Bendigo Writer's Festival Schools event, were great fun. Here's my list of recommended books – starting, of course, with my own!
Verity Sparks and the Scarlet Hand
Susan Green: Walker Books 2015 (Australia)
Withering-by-Sea
Judith Rossell ABC Books 2014 (Australia)
The Incorrigible Children of Ashton Place #5:The Unmapped Sea.
Mary Rose Wood: Harper Collins 2015 (USA)
Awful Auntie
David Walliams: Harper Collins 2014 (UK)
Soon
Morris Gleitzman: Viking 2015 (Australia)
The Honest Truth
Dan Gemeinhart: Chicken House 2105 (USA)
The Truth is a Cave in the Black Mountains
Neil Gaiman(UK) illustrated by Eddie Campbell (Australia): Headline 2014
Song for a Scarlet Runner
Julie Hunt : Allen&Unwin 2013 (Australia)
Brotherhood of Thieves: The Final Battle
Stuart Daly: Random 2015 (Australia)
The Letter for the King
Tonke Dragt: Pushkin 2015 (the Netherlands (Holland))
Every Move
Ellie Marney: Allen & Unwin 2015 (Australia)
Tiger Stone
Deryn Mansell: Black Dog Books 2015 (Australia)
A Song for Ella Grey
David Almond: Hodder 2015 (UK)
The Cut Out
Jack Heath : Allen & Unwin 2015 (Australia)
The Heart of Two Worlds
Anne Plichota Pushkin 2014 (France)