Do I need more books? No, not really, but I can't resist Op Shops. A few weeks ago, I exited the Salvos shop with a pale grey mohair cabled jumper, a stripy T-shirt, some old knitting patterns and these.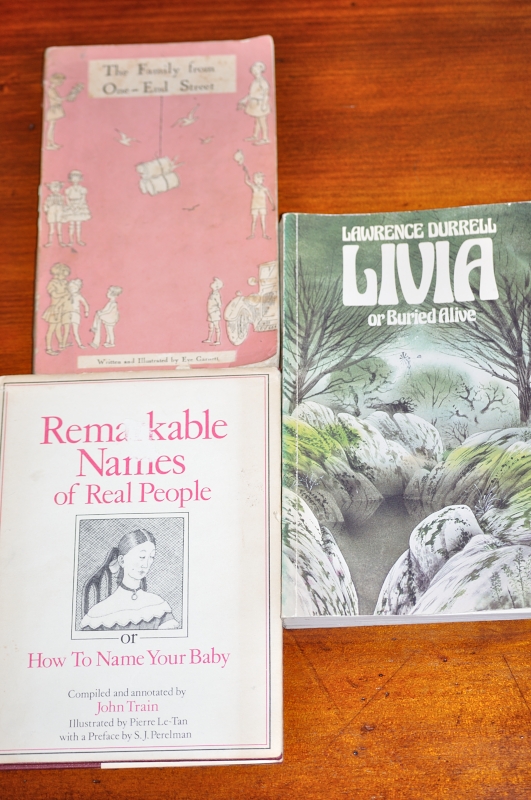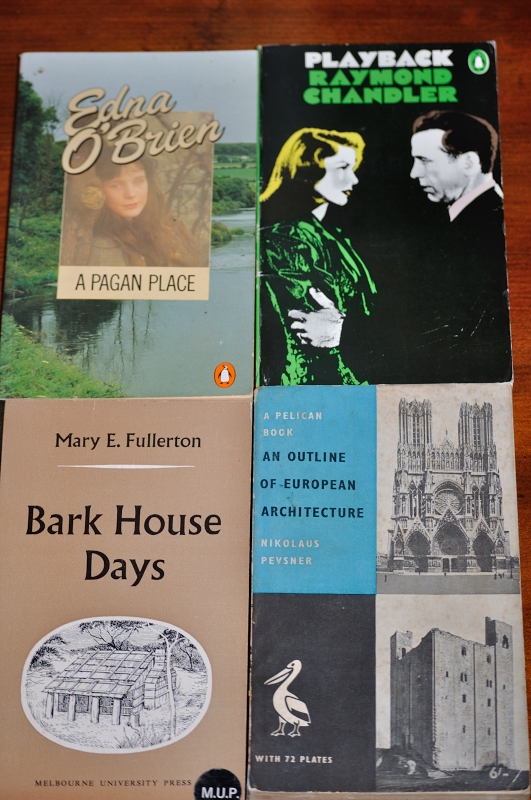 And then there was the Friends of the Library sale. I only happened upon the library sale by accident – I'd forgotten it was on – and turned up very late in the day. In time for the bargain box offer. $5 for a whole box of books.I got:
The Art of Eating by MFK Fisher
The House in Northam Gardens by Penelope Lively
In Full View: Essays by Lily Brett
Quicksands: A Memoir by Sybille Bedford
Twelve Steps to a Compassionate Life by Karen Armstrong
The Garrick Year by Margaret Drabble
The Book of Latin American Cooking by Elisabeth Lambert Ortiz
Mrs Palfrey at the Claremont, A Game of Hide and Seek and The Wedding Group by Elizabeth Taylor
Dancing with Empty Pockets by Tony Moore
An Affair of the Heart by Dilys Powell
Trouble by Fay Weldon
The Haunting by Margaret Mahy
What riches! Silly of me, there was plenty of room in my box but still, I was a bit modest in my selections (thinking of shelf space) and left half a dozen Leon Garfield hardbacks there. It is sad to see Smith and Devil in the Fog and the others deleted from the collection, but I suppose it must be. They're the books of then, and they need to make way for the books of now. They were so beautifully made, designed and decorated with marvellous illustrations and covers by Anthony Maitland. See below.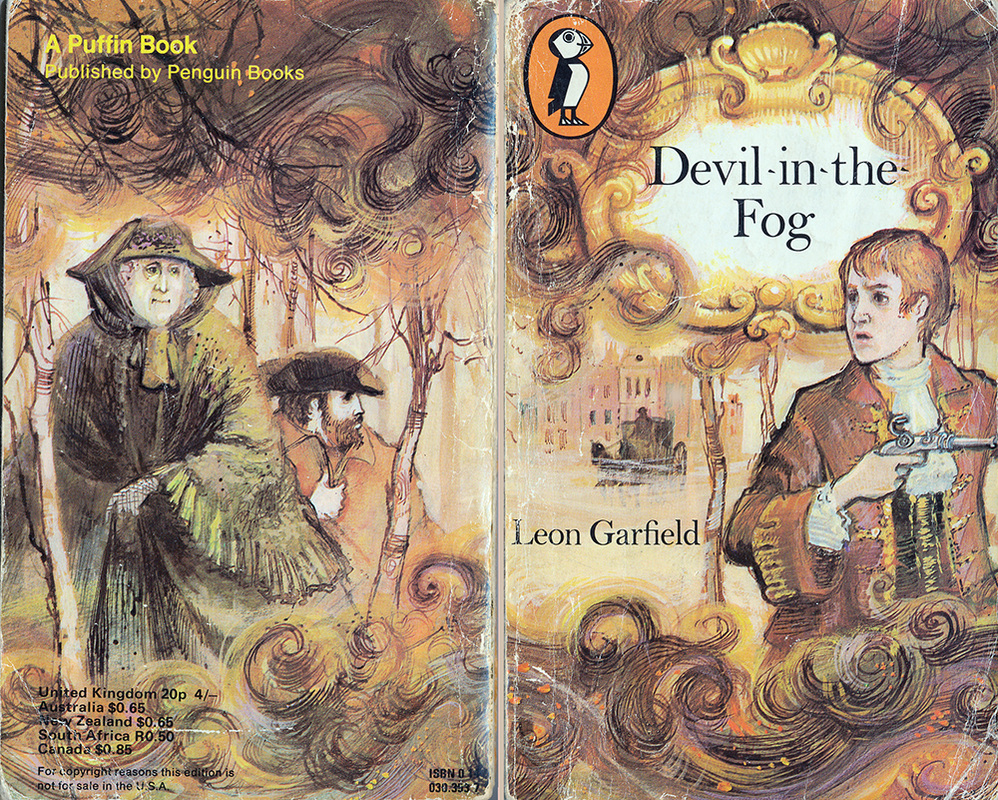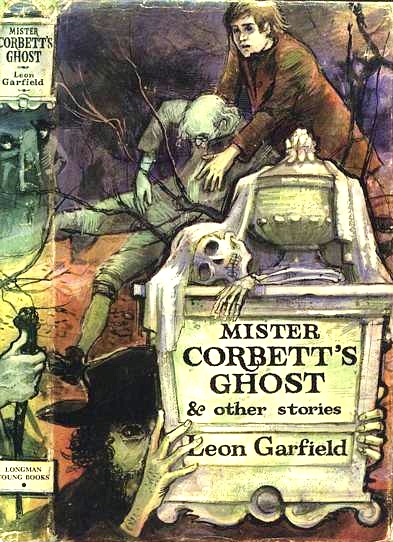 Garfield was an author who liked cemeteries and churchyards and burying grounds. As do I. As a kid, I spent hours wandering and playing and even picnicking in the Castlemaine Cemetery (which, confusingly, is in Campbell's Creek). When I moved back to the area in my late twenties, I lived only a couple of doors from the cemetery, and it was one of my favourite haunts. Yes, joke intended. I've already written about my love affair with that cemetery, and at last (in Verity Sparks and the Scarlet Hand)  I've been able to put a scene set there in a book. Are there many instances of cemeteries in junior fiction? It's the stuff of a PhD, but I'll have to leave that to someone else. One title for the research list is this odd little paperback (in the Op Shop, of course).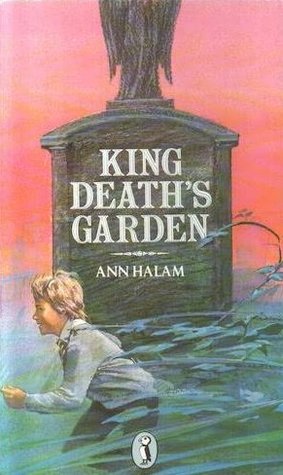 Last but not least, the new Verity is on its way. Release date is early July. I got my copies last week.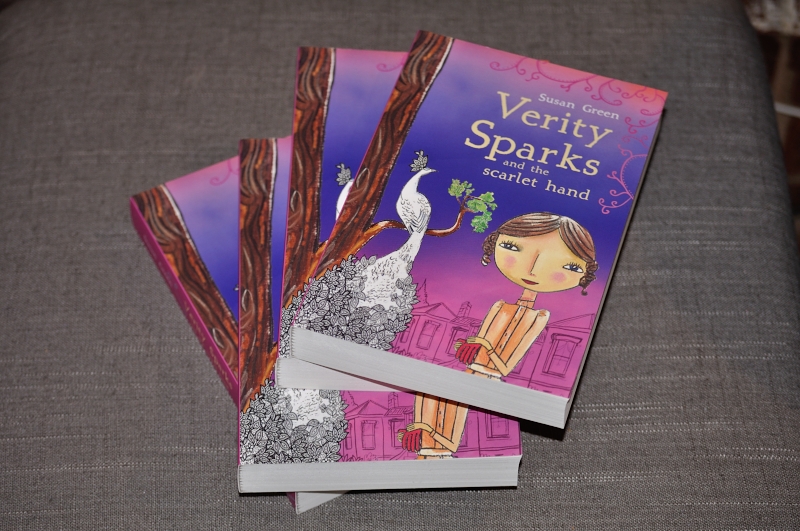 I've been reading:
King Death's Garden by Ann Halam
Life After Life by Kate Atkinson
Radical Acceptance by Tara BrachCabinets of Curiosities by Patrick Mauries
The Wood for the Trees by Betsy Lerner
Quarterly Essay : Dear Life by Karen Hitchcock