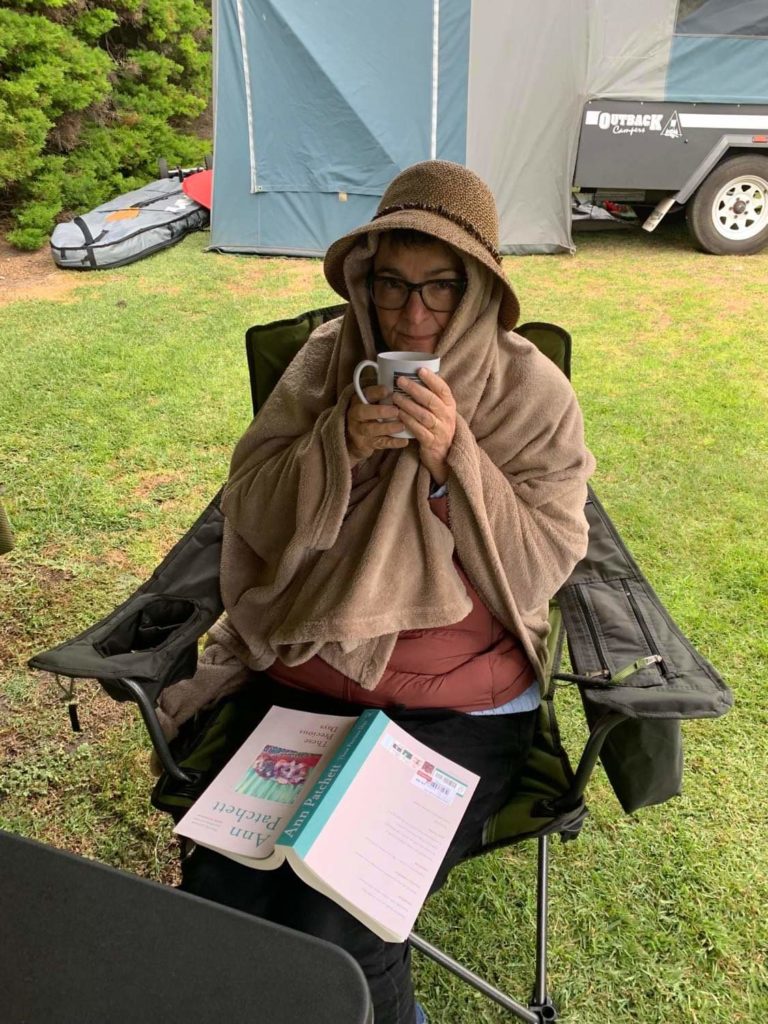 Three books in three days! When your beach holiday turns cold, you read.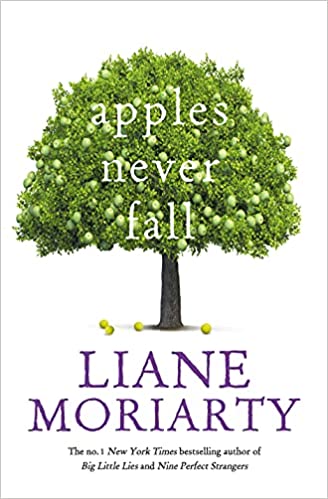 Apples Never Fall is Liane Moriarty back to form. When Joy Delaney, the matriarch of a famous tennis family, goes missing, her husband Stan is the prime suspect. But what about that strange young woman who insinuated herself into the family home? Where is she now?  Her four adult children, frightened and worried, find themselves in the middle of an investigation, and dreading what they might discover about their parent's marriage. Moriarty has superb command of her material – families, variously dysfunctional; marriages and relationships; secrets and lies. The book has 'can't stop reading' pacing, twisty plot plus the bonus of intelligent and thought-provoking insight. It's also (darkly) quite funny.
I went to the bookshop expecting to buy Rebecca Solnit's new book, Orwell's Roses. Out of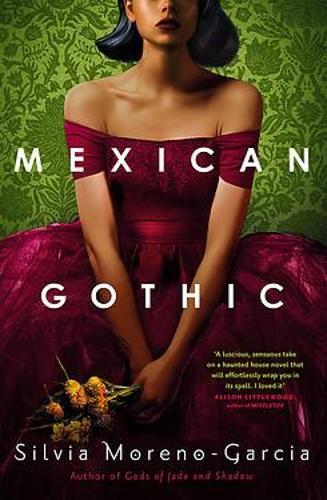 stock. So I bought Mexican Gothic instead. Because of the great cover.
Not exactly the 'like for like' substitution but after my last outing into current horror, I guess I was primed for more. It was absolutely what I was looking for.
Deliriously creepy, begins with the classic Rebecca/Jane Eyre 'young woman in a house of secrets'.
Mexican socialite Noemi is called to visit her sick cousin, Catalina, who's married into a secretive family whose decaying mansion, High Place, is set above the defunct silver mine that made their fortune. The family is unwelcoming; Catalina's husband is tall, dark, handsome and rude; his mother limits Noemi's access to Catalina; and Catalina herself seems changed. The only sympathetic member of the High Place family is pale, delicate brother-in-law Francis. Family secrets, a deranged patriarch, forbidding family retainers, fog, cemeteries, wallpaper that moves, nightmares, fungus… The climactic chapters got more and more bonkers until the whole thing shifted into truly bizarre HP Lovecraft territory with the added twist of Mexican colonial history, and indigenous religion and folklore.
Loved it. Can't wait to read more.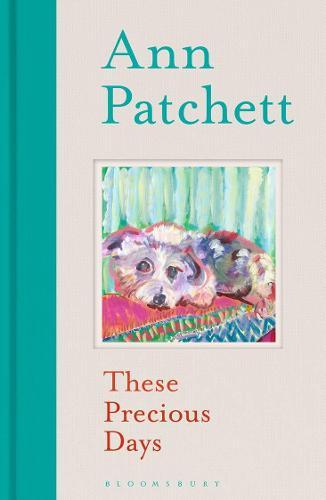 My third book was Anne Patchett's new book of essays, These Precious Days. They're engaging, intelligent, easy to read, like listening in to the inner conversation of a dear friend.
It's a quiet book. There is nothing too difficult or challenging about these pieces. And I kept noticing the cushioning effect of Patchett's success, fame and wealth, her happy marriage to a lovely, eminent doctor (who, by the way, flies planes as a hobby). Fortunate circumstances.  Then there's her whiteness and middle-class-ness and (do I have to use the word? Yes, I do…) 'privilege'. Shall we say, these essays are not gritty. At times I found myself wishing I'd been able to get hold of the Rebecca Solnit after all.
But you know what? What's my life if not privileged? (Not wealthy, though. Dammit.)
Easy to read can be good. Can be absolutely fine. In this case, it meant easy to love. These Precious Days, the longest essay, is about Patchett's experience of taking a relative stranger, Sooki (who just happens to be Tom Hank's personal assistant) into her home while she is undergoing an experimental cancer treatment. A beautiful, moving and illuminating exploration. This isn't sharp or forensic writing (Helen Garner's The Spare Room; compare and contrast); it's suffused with warmth and emotion, and I was left thinking more deeply about friendship, suffering, love, death… You know, the big stuff. I'm sure this collection will be deservedly, widely popular.