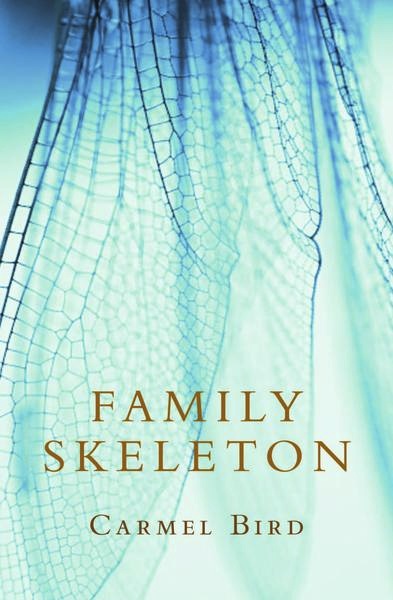 This exquisite cover adorns Carmel Bird's latest novel. It's a sly, witty and sinister tale of family stories and family secrets, past sins and modern manners. It's partially narrated by the skeleton in the cupboard – it insists on telling us that it still has its own teeth – who lays bare the lives of the O'Day family and in particular that of the matriarch, Margaret. Margaret, a widow of unassailable virtue and good works, gets her turn, too, in her memoir 'The Book of Revelation'.
Things are going along in the usual way for the large, wealth O'Day clan, with births, deaths, marriages overseen by Margaret –  until a distant cousin and keen genealogist Doria Fogelsang arrives from the US. Her investigations threaten to reveal a secret, hidden in plain sight, that will overturn Margaret's whole life. What will Margaret do? The skeleton sees all…
This is Carmel Bird's 30th published work. Round of applause! Though Carmel and I have become friends here in Castlemaine, I first encountered her through her 'how-to' classic Dear Writer, and later the marvellous novels Red Shoes and The White Garden. What caught me then – and now – is her distinctive narrative voice, which can be mordantly witty, even cynical –  and ravishingly romantic all at the same time. She's lost none of her edge. Family Skeleton contains her signature mix of beautiful, supple prose, shrewd observation and grim (Grimm?) exploration of death and life.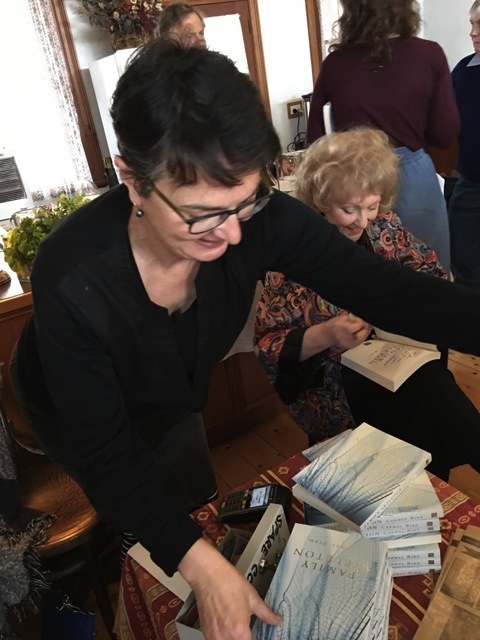 Here's me selling books, and Carmel signing, at the recent launch at the funeral parlour's refreshment rooms in Castlemaine.
Family Skeleton by Carmel Bird, UWA Press, $32.95